DISCLAIMER: FHP's response to COVID-19 is an evolving situation, and circumstances may change. Please check regularly for the most up-to-date information. To see our latest news, hours and entrances click here.
Time

June 26, 2019

3PM → 4:30PM

Export

Recurrence

The Last Wednesday of every month

Open Series

Location

FMH Rehab Services
Stroke survivors with communication difficulties, their family and caregivers are welcome to share their experiences, or learn from the experiences of others. Call 907-458-5670 to register.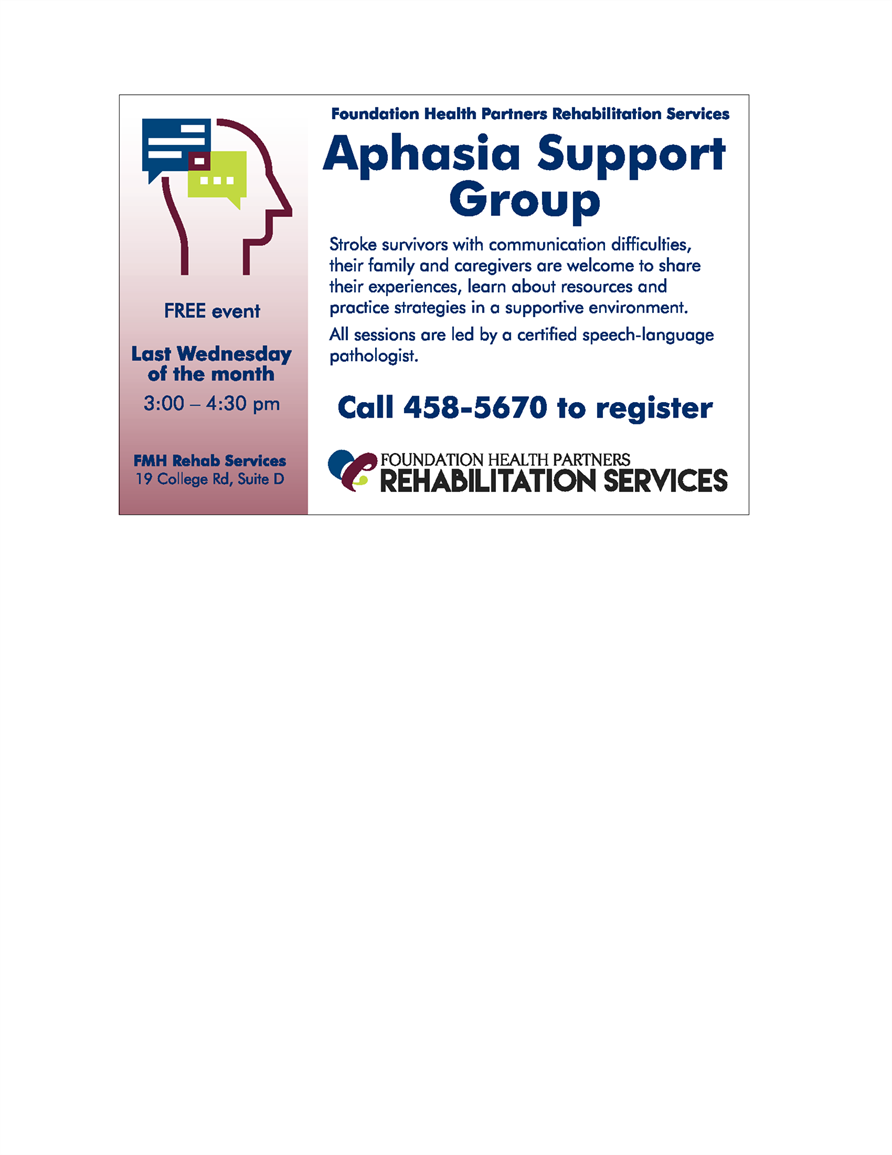 0

views

0

previews

1

version
Description:
Posted By:

Jaime Schwartzwald

January 4, 2019
---