DISCLAIMER: FHP's response to COVID-19 is an evolving situation, and circumstances may change. Please check regularly for the most up-to-date information. To see our latest news, hours and entrances click here.
|
Hospice Patient Care Volunteer Training
Time

April 18, 2019

5PM → 8PM

Export

Recurrence

Every week on Thursday

Open Series

Location

FHP Hospice Services, 2001 Gillam Way, FBKS
Touch a life and become a hospice volunteer. Registration required.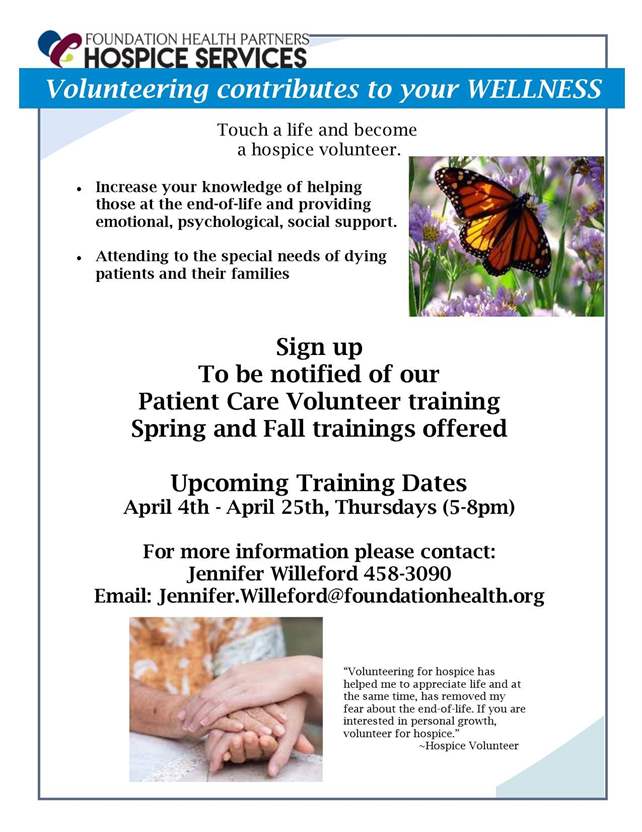 0

views

0

previews

1

version
Description:
Posted By:

Jaime Schwartzwald

March 19, 2019
---