About Us
The Internal Medicine department at Tanana Valley Clinic specializes in adult medicine, applying a team approach to provide excellent patient care.
Our team also acts as consultants to other physicians to help them manage patients with complex medical problems.
As a Foundation Health Partners entity, we work closely with the hospitalists at Fairbanks Memorial Hospital. This is another group of internists who provide the same spectrum of care in the hospital for adult patients.
Our Care
Internal Medicine has recently launched a new care model, Shared Care Teams, to provide team-based care for patients.
The goal of TVC's Shared Care Teams is to provide both quality and timely care for immediate and ongoing patient needs. Under this new model, a patient may be scheduled to see the PA or ANP for non-complex or follow-up visits, allowing the primary care physician to see patients with chronic or more complex issues.
By working as a team, TVC will reduce the wait time for appointments and be more responsive to patient needs. Through collaboration and dedicated time to communicate patient plans, the Shared Care Teams can provide quality care in a timely manner, ultimately leading to a better patient experience.
What We Do
TVC Internal Medicine provides outpatient care for:
Heart disease
Diabetes
High blood pressure
Gastrointestinal problems, including upper and lower endoscopy 
Kidney disorders
Rheumatological conditions
Thyroid and other endocrine diseases
Lung diseases
Anemia and other hematological disorders
Liver disorders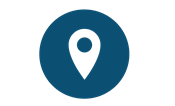 TVC Main Building
First Floor
1001 Noble Street
Fairbanks, AK 99701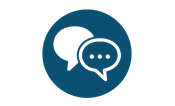 Reception:
(907) 459-3570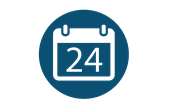 Monday-Friday:
8 a.m. - 5 p.m.
Read our HealthbreAK Blog articles:
---