Tanana Valley Clinic takes patient and staff safety seriously. We have detailed and thorough plans for patient care at all locations. Learn more about our safety precautions here.
Particular Parenting Spring Sessions
Time

March 6, 2019

6PM → 7:30PM

Export

Recurrence

Every week on Wednesday

Location

FMH, Miss Ghezzi (3rd floor)
Free Educational Sessions great for parents grandparents, teachers, or any child care provider.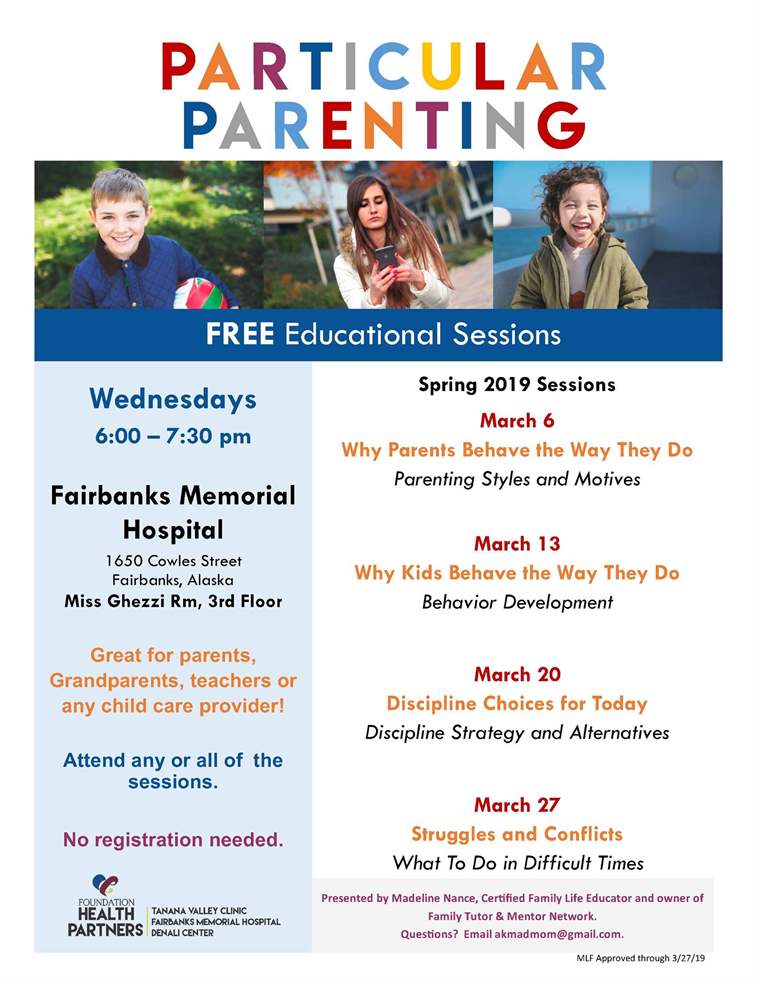 Series Overview
---