Cancer Care physicians town hall series, vaccine appointments in Fairbanks, Interior Alaska COVID-19 Roundtable Discussion and Q&A March 2, employee vaccine clinic, Alaska #1 in vaccine administration, COVID deaths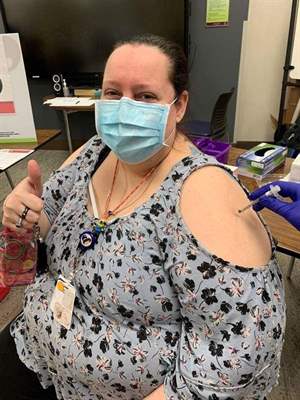 CANCER CARE PHYSICIANS COVID TOWN HALL SERIES: Drs. Jaqueline and Andrew Cox are hosting a series of virtual COVID-19 Vaccine Town Halls. View past videos and see information for upcoming events here. For more information email TownHall@FairbanksCancerCare.com 
VACCINE APPOINTMENTS IN FAIRBANKS: Click here to see if you're eligible and visit COVIDvax.Alaska.gov (Chrome, Firefox and Safari are the recommended browsers) or call 907-646-3322 to schedule an appointment.
Interior Alaska COVID-19 Roundtable Discussion and Q&A March 2: Next week's COVID-19 Roundtable Discussion provides an opportunity to learn more about the Johnson and Johnson vaccine and to gain  pandemic parenting tips. Click here to register (and click here to access past sessions).  Each session provides great information about the COVID-19 vaccine and your questions are answered by local medical experts.
Employee COVID-19 Vaccine Clinic: Every Friday, 7:30-9:30am in the Ghezzi Room at FMH. Click here to make your appointment. 
Volunteer at the Mass Vaccination Clinics: To volunteer at the Community Mass Vaccination Clinics that are held at the Carlson Center go to www.fairbanksacc.org.
ALASKA REMAINS #1 IN COVID VACCINE ADMINISTRATION: As of Feb. 26, Alaska ranked #1 in COVID-19 vaccine administration (per capita) in the United States. Access the CDC's COVID Data Tracker here.  
COVID DEATHS: There have been more than 500,000 deaths in the US reported as COVID-related in the last 385 days. That's more than a half million American, almost 1,300 per day or one in every 670 Americans. The death toll is larger than the total number of U.S. soldiers killed in action in World War I, World War II, and the Vietnam War combined.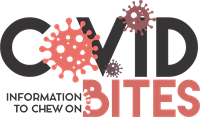 The information provided in COVID Bites is intended to provide a brief overview of relevant COVID-19 content. There is a tremendous amount of COVID information (and misinformation) on the internet. Content is being added several times a week so check back regularly! For the most accurate and current information always use trusted and verified resources like www.CDC.gov and www.COVID-19.Alaska.gov.