Our Culture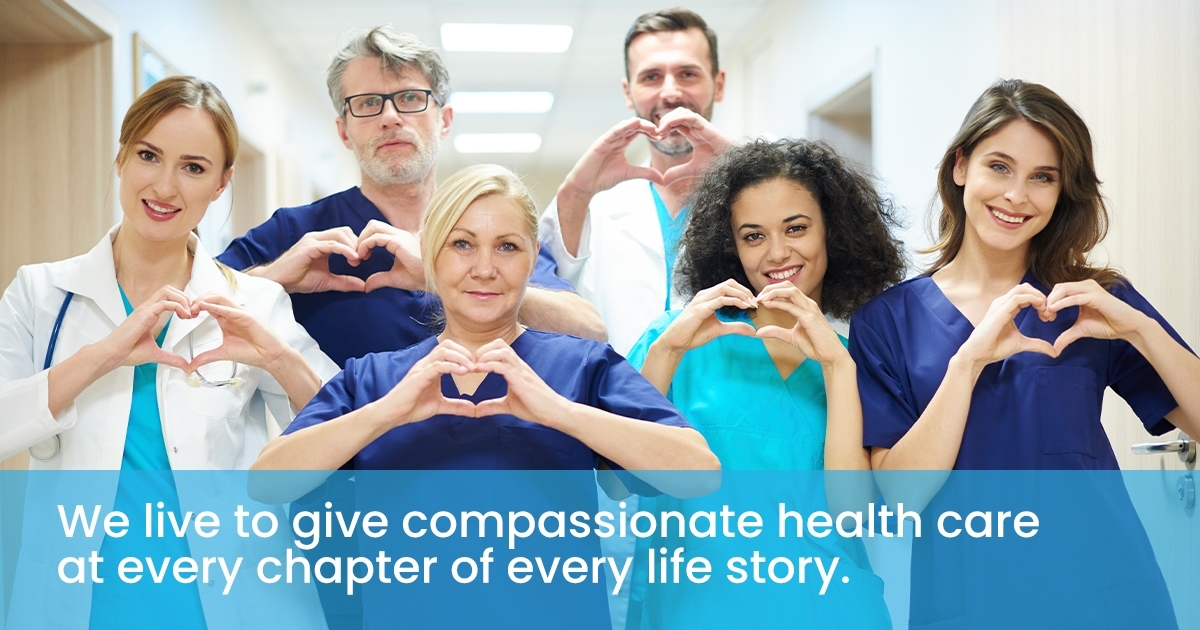 The talented health care professionals of Foundation Health Partners put people first, are community focused, and strive to deliver excellence every time. In return, we are committed to excellence and personal development for all our employees.
While Tanana Valley Clinic, Fairbanks Memorial Hospital, and Denali Center offer three different environments of care for our patients, we are united by supportive and collaborative team focus across all departments.
Opportunities for Growth
Grow Within
No matter where you are in your career journey, Foundation Health Partners has opportunities to advance, grow, and learn. We support the development and advancement of all staff, and offer a wide choice of employment options to match your compensation, career and lifestyle needs. There is almost always a career for your needs, and you can move laterally and vertically as your needs change and as you grow professionally.

Find Your Future
Meet IT Senior Manager Jose, who began his career at Foundation Health Partners in 2006 as an Environmental Services Associate. Check out this video to learn about his journey through EVS, dining, radiology, and IT.
Our Benefits
Because employees are our number one asset, Foundation Health Partners strives to create a benefits package that supports your health, your retirement goals, and to protect the income and the welfare of your family. Whenever and wherever possible, we are committed to keeping your costs affordable while providing the best possible value and benefit. 
We are proud to offer the following:
Medical & Dental (Traditional and HSA Options)
Flexible Spending Accounts for Healthcare and Dependent Care
Wellness Incentive Program
401K
Group Legal
Tuition Reimbursement
Life and AD&D
PTO
Paid Holidays
Discount programs
Relocation Support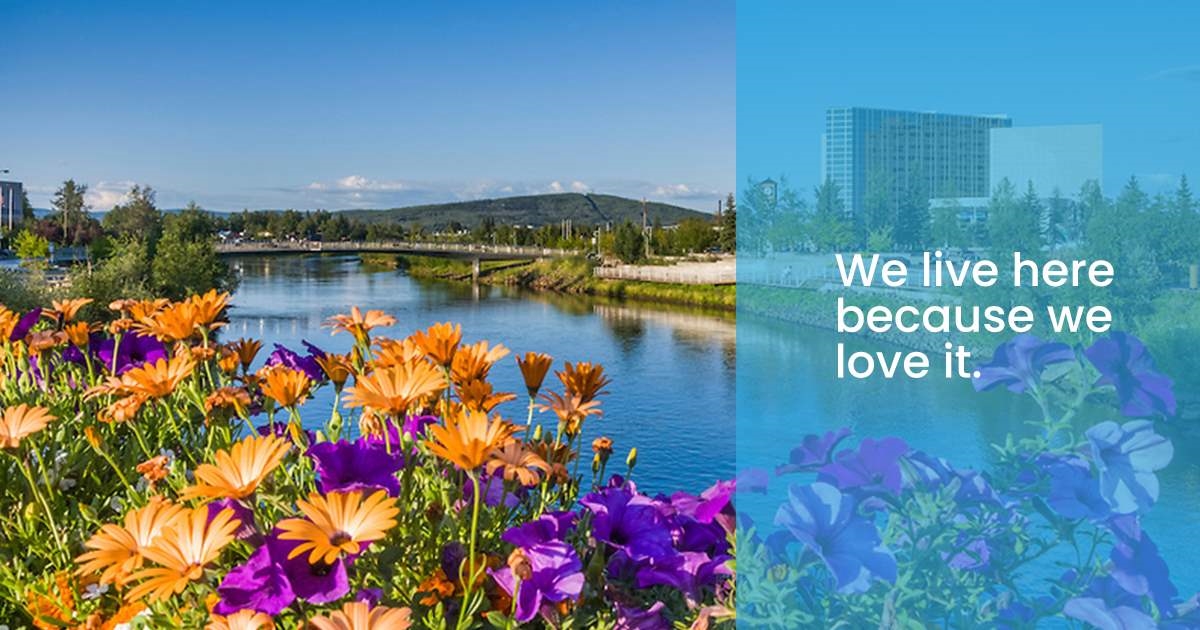 Our team is comprised of professionals who have brought their talent and expertise to the interior of Alaska from across the globe. We are proud to offer relocation assistance and temporary housing for qualifying positions. If you have questions regarding relocation benefits and eligibility, please email us.
State of the Art Facilities

All around us, technology is changing our lives, from the everyday use of smartphones to the profound possibilities of artificial intelligence. The Greater Fairbanks Community Hospital Foundation is committed to investing in the latest and best technology for our health care system. Our cutting-edge equipment puts our hospital on par with some of the largest and newest facilities in the nation.
Here are just some examples of recent investments:
4K Imaging. Fiber optic upgrades were installed in all seven surgery suites, allowing our surgeons better imaging and more clear pictures, for more accurate and improved patient outcomes. 
TrueBeam Linear Accelerator. This cancer treatment machine is the highest quality, most advanced cancer radiation therapy unit in the industry.
CT Force. A

n ultra low-dose, extremely quick, computed tomography (CT) scanner,

The Force can scan the entire heart in less than one heartbeat and perform an entire body scan in under two seconds.

 
3D Mammogram. Fairbanks Imaging & Breast Center (FIBC)offers this breakthrough technology that provides a more clear and accurate view of the breasts. With this technology, multiple images are taken from different angles, producing a 3D image of the breast, which improves cancer detection and decreases the number of false positives. 

SmartCurve™ breast stabilization system. FIBC is the first to have this state-of-the-art equipment specifically designed for women's imaging needs, providing a more comfortable mammogram experience for women

without compromising quality or accuracy

. The SmartCurve™ system is an attachment to the Hologic Genius 3Dimensional mammogram machine found in FIBC. The paddle is curved to mimic the natural shape of a woman's breast, and evenly distributes pressure during the mammogram exam.
Cath Lab Siemens ARTIS ICONO C-Arm. This is state of the art and the latest technology offered in cath lab imaging, supporting both cardiology and vascular interventions. This low radiation dose C-arm offers high versatility in an interventional suite.

Hybrid Operating Room. Located in our OR, the hybrid room is an advanced procedural space that combines a traditional operating room with an image-guided interventional suite. It provides state of the art imaging, using less radiation and more precise imaging, to enable minimally-invasive vascular surgeries.
Rezūm Water Vapor Therapy. Rezūm Water Vapor Therapy is a non-surgical, 9-second treatment that uses sterile water vapor to remove prostate tissue to relieve pressure on the urethra. This technology is offered as an outpatient procedure by TVC urologists.
HeartWorks TEE Simulator. The HeartWorks TEE Simulator is the most authentic ultrasound training simulation for practical transesophageal echocardiography (TEE) skills. FHP's Porter Heart & Vascular Center

 has this technology to enable all our cardiologists to perform TEEs and maintain their competencies.

PYXIS Medication Station. The Pyxis™ MedStation™ is an automated medication dispensing system. Profiled Pyxis MedStations helps clinicians safely and efficiently dispense the right medications, for the right patients at the right time. It allows standardization across the FHP health system, and helps prevent harmful medication errors and adverse drug events.
TrackCore Operating Room. TrackCore Operating Room is a software solution for tracking biologic implants (e.g., tendons, bones, ligaments, skin, eyes, and whole organs)from the time the material arrives through final use, return or disposal. With a streamlined barcode tracking system, this technology delivers the right product at the right time, ultimately improving patient outcomes.
RFID Tag. The radiologists of FIBC use a radiofrequency identification, or RFID tag to mark the exact area of abnormal tissue prior to surgery. This tag can be placed up to 30 days in advance of surgery. FHP invested in this technology understanding that this revolutionizes treatment protocols for breast cancer patients. This enables surgeons to more easily and accurately find the small lesions seen on a mammogram.
Sterile Processing Upgrades. With the new surgery center, FHP's sterile processing & distribution department was equally upgraded with a new space and all new, top-of-the-line scopes and instrumentation.
da Vinci® Robot. The daVinci® robot enable surgeons to perform delicate and complex operations through a few small incisions. The technology benefits surgeons and provides patients with a significantly shorter recovery period.
Foundation Health Partners is an EEO/AAP employer; qualified applicants will receive consideration for employment without regard to race, color, religion, sex, national origin, sexual orientation, gender identity, disability or protected veteran status.
---