Need to Enroll in a Patient Portal?
What is the Patient Portal?
Foundation Health Partners offers secure electronic Patient Portals at Tanana Valley Clinic (TVC), Fairbanks Memorial Hospital (FMH), and Porter Heart Vascular Center (PHVC). This allows you to manage your health care and access your health information, whenever you need it.
*Enrollment in the TVC portal is currently not available for minors aged 13-17 years old. Minors in this age group are automatically unenrolled when they reach 13 years of age.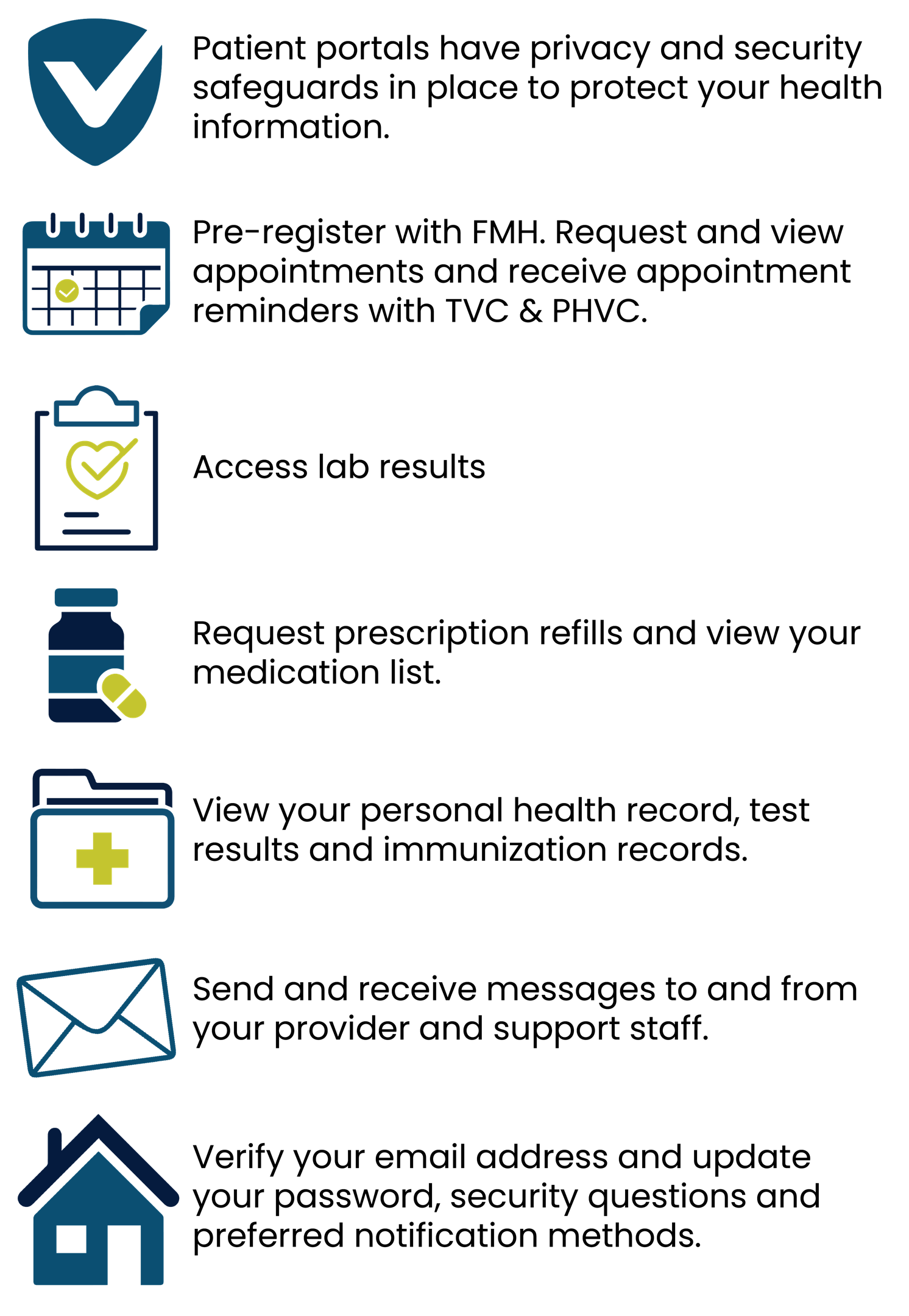 ---