Fairbanks Memorial Hospital returns to contingent standards of care
Crisis standards of care deactivated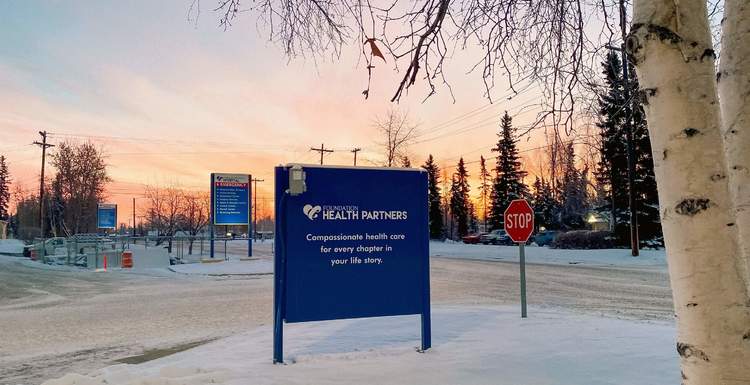 Foundation Health Partners deactivated crisis standards of care and returned to contingency care effective Wednesday, Nov. 3, 2021. Crisis standards of care went into effect on Oct. 1, 2021, due to a critical shortage of resources that included staffing shortages, bed capacity, inability to transfer patients, and monoclonal antibody treatments.
Within a health system there are three levels of care standards: conventional, contingency and crisis. Conventional is standard, everyday care. Contingency care involves adjustments to everyday care but care to the individual patient remains essentially the same. Crisis standards of care may alter the delivery of care.
"The move to Crisis Standards of Care last month was distressing," said FHP Chief Medical Officer, Dr. Angelique Ramirez. "As I've mentioned before, the surge of COVID that we were experiencing was dangerous – the worst it's been. There were days when almost 40% of our patients were COVID positive. Numbers that high come with severe challenges."
Dr. Ramirez says the return to contingency care is based on reduced hospitalization rates. This has increased capacity and provides the ability to transfer patients to other hospitals when needed. Although hospitalization rates remain high, if the transmission rates in Fairbanks continue to decline, we can expect hospitalization rates to stabilize.
"We're not out of the woods. The pandemic isn't over yet. But the increased efforts to mask up made a difference. It reduced the spread, and it kept more people healthy and at work. Every person that masks up or gets vaccinated makes a difference in the numbers. If we can keep this up, we can get back to where we were early this summer, a slight return to normal," said Dr. Ramirez. "We know that transmission rates can change quickly. The more we control the spread, by masking and vaccination, the sooner we can return to normal."
Ramirez was appreciative of the community's support. "The numbers don't lie. Everyone's efforts are paying off. This is better for our patients, our staff and the community."
FHP encourages the community to mask up in public, get tested if you have symptoms and get vaccinated if able.
---