For the safety and wellbeing of all patients, visitors and staff, Fairbanks Memorial Hospital is restricting visitors. Please understand that visitation policies are subject to change. For the most current visitation policy updates click here or call the FHP Information Line at 907-458-5066.
Offline
First front line health care workers with Foundation Health Partners get COVID-19 vaccine
Manuela Hitz, nursing supervisor at Fairbanks Memorial Hospital received the first of 975 COVID-19 vaccines allotted to Foundation Health Partners (FHP) on Thursday, Dec. 17 at 7:50 a.m. Colleague, friend, and RN, Nancy Spencer, a 40 year employee of Fairbanks Memorial Hospital administered the vaccine which was immediately followed by cheers from those in the room.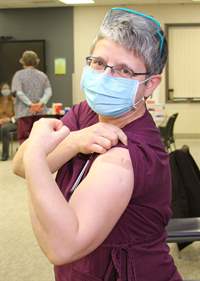 Hitz, excited to receive vaccine, was surprised and honored to be the first.
"I hope that I can be a role model to a lot of people…
Read More
---
Offline
Originally recorded for employees, the information provided in this video is intended to offer a general overview of the COVID-19 vaccine.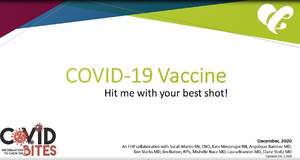 Foundation Health Partners (FHP) COVID-19 Vaccine Video. This video was prepared for FHP employees and is intended to provide important information about the COVID-19 vaccine so that employees can make informed decisions about the vaccine.
The information provided in this video is intended to offer a general overview of the COVID-19 vaccine. The coronavirus pandemic is an ongoing and developing situation. To do additional research use trusted and verified sources like www.covid-19.alaska.gov or w…
Read More
---
About this channel
20,401

views

69

articles

0

followers
Recent Contributors
Offline

Meghan Festa

---