Hockey Concussions Are Serious Business
Published
on
December 15, 2020
| 9,695 views
Written by: Cary S. Keller, MD, FACSM, Orthopedics & Sportsmedicine
Published by: FHP Public Relations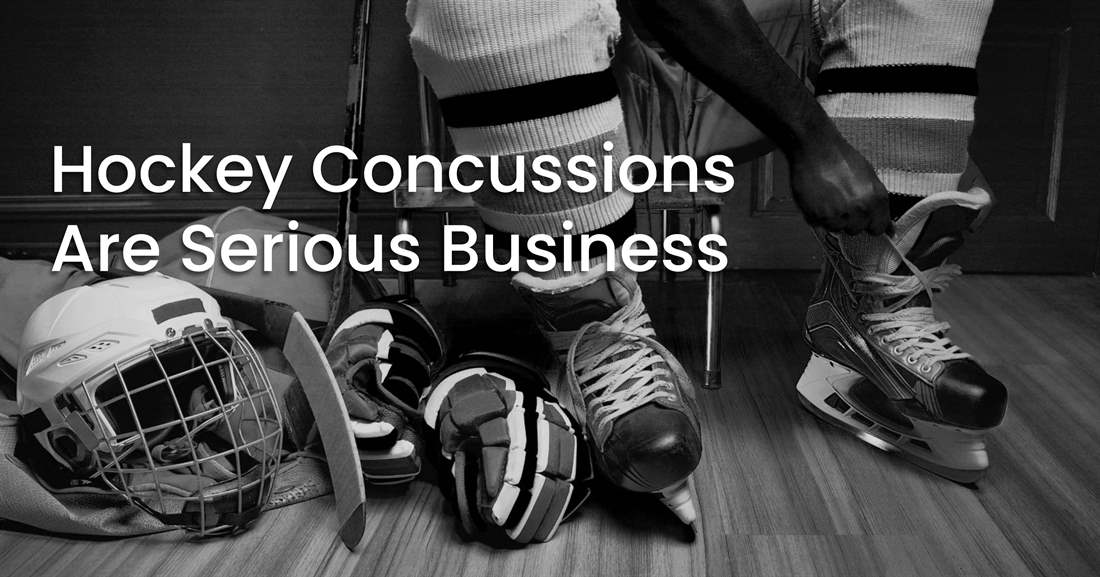 Ponds are frozen, rinks are open, and skates are sharpened. It is hockey season in Alaska. With the sport played on all levels, from recreational to NCAA division 1, we have a very strong hockey culture here in the Interior. Hockey is a sport defined by speed and agility, combined with grit and toughness. When you add a hard playing surface encased by unforgiving boards and plexiglass, the sport is bound to see its share of injuries. Concussion is the most common injury in hockey among all age groups and skill levels.
As a hockey community, it is important for all of us to know the risk factors for concussion, be able to recognize the symptoms, what the care protocol is for players with concussions, and factors for delayed recovery so we can protect our athletes.
---
Looking at the numbers
The incidence of high school athletic injury overall has fallen over the last decade. Unfortunately, the incidence of concussion has risen, although it is leveling off. I see four to six concussions every hockey weekend in Fairbanks, and there are many more, the ones that the athletes do not tell us about.
We define susceptibility to injury as "athletic exposure" or one athlete participating in a game or practice in which they are exposed to the possibility of injury. The risk of concussion varies by sport. Football has the highest rate of concussion in high school at 7.4 concussions per 10,000 athlete exposures, but hockey ranks second and not too far behind football. Boys' hockey sees 6.6 concussions per 10,000 athlete exposures. These statistics combine practice and game exposures. The incidence of hockey concussion is much higher in games rather than in practice.
The incidence of hockey concussion during games is 6.1/1000 athletic exposures in the NHL, 1.5/1000 athletic exposures in men's college hockey, 3.6/1000 athletic exposures in women's college hockey, 2.2/1000 athletic exposures in Junior hockey, 5.2/1000 athletic exposures in high school hockey, and 0.2/1000 athletic exposures in no-checking youth hockey.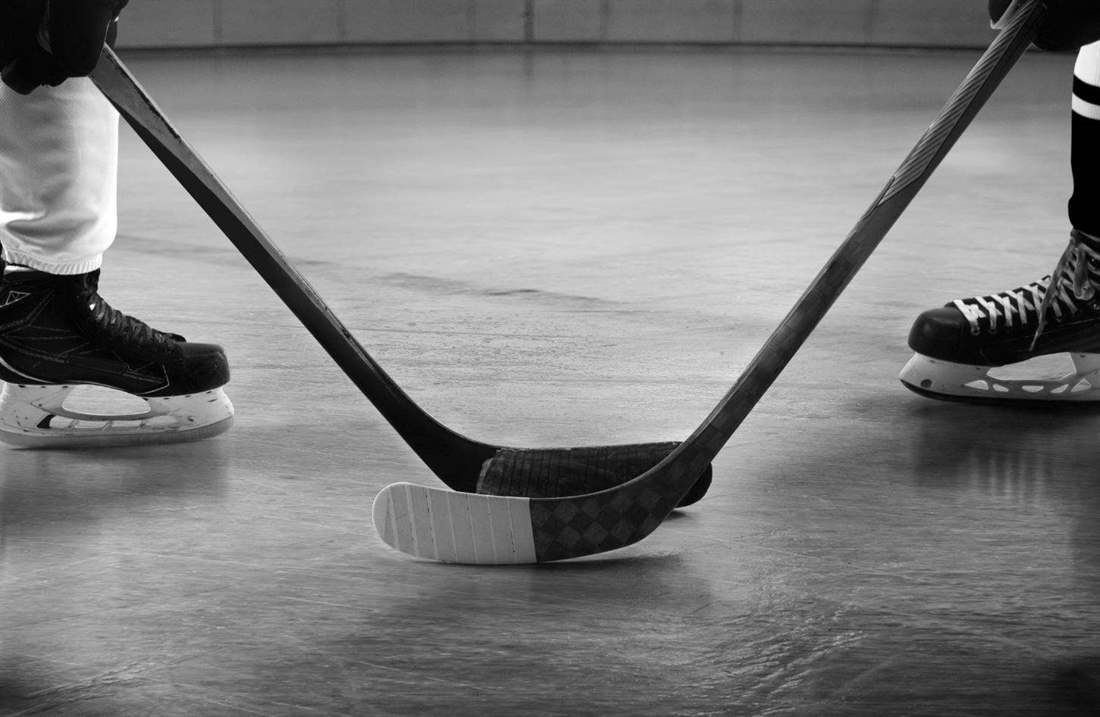 ---
What is a concussion and how is it caused
Concussion is a change in brain function, following injury, from a force transmitted to the brain by blows to the head or to the body.  Concussion changes the physiology, the working of the brain, but not the gross structure.  
Helmets are ineffective in preventing concussion. Players should wear helmets and facemasks, however, as they are very effective in preventing skull fractures, and facial, eye and dental injuries.
The primary cause of concussion in hockey is player to player contact. The best way to prevent concussions is to limit contact, thereby minimizing the frequency of forces transmitted to the head. Hockey rules have been changed at all levels limiting contact to the head, charging, and checks from behind. The elimination of checking at the Pee Wee level decreased the injury rate 38 percent.
We know that there are risk factors that predispose some players to getting a concussion and factors which predispose some players to prolonged recovery from concussion. Athletes 12-18 years of age are at more risk than older athletes for both concussions and for long-lasting concussions. The proportion of all hockey injuries represented by concussion is three times greater in high school than it is in college.
Female athletes sustain concussion more frequently than male athletes and often take longer to recover.
A history of migraines or even a family history of migraines increases the risk of concussion and the risk of prolonged recovery from concussion. The experience of migraines following concussion clearly increases the risk of a prolonged recovery.  Seizure disorders, sleep disorders, and psychiatric illnesses, especially mood disorders, each also increase the risk of concussion.
Eleven to twenty percent of high school concussions occur in athletes with a previous concussion.   Previous concussion increases the risk of additional and more severe concussion.  After one concussion, there is a 50 percent greater risk of a second concussion.  If three concussions have occurred in the last five years, there is a three times greater risk of a fourth concussion.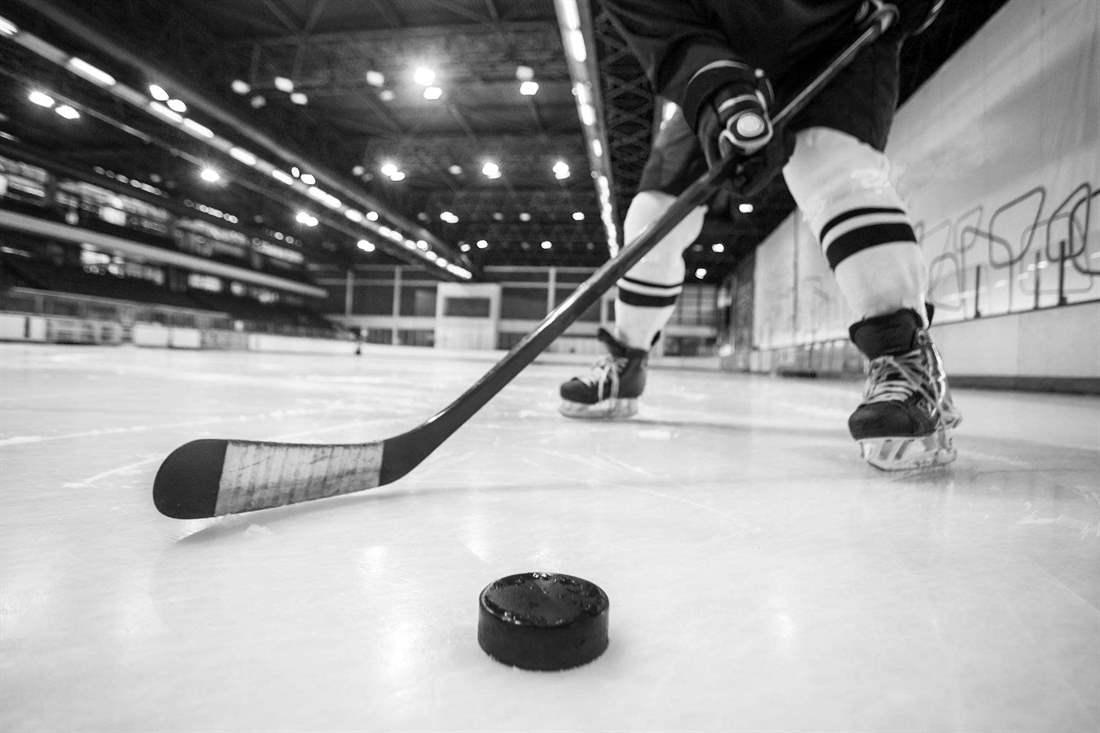 ---
Concussion symptoms and evaluation
By law, an athlete with a suspected concussion must be removed from play and evaluated by licensed health care provider who is familiar with concussion care.  
If the athlete is unconscious or suspected to have a spinal injury, we complete spinal stabilization on the ice and emergency transport to the emergency department. However, if the athlete is conscious and has no spine injury, then concussion evaluation can continue off of the ice.
Because concussion impacts brain function rather than structure, traditional CT and MRI imaging is not used to detect or rule out concussion. The symptoms of concussion reflect which part or which pathway of the brain is injured and not working normally.
There is a wide range of concussion symptoms involving thinking, body function, emotions, and sleep. It is unusual for a concussion to result in loss of consciousness. In fact, a recent study of US high schools showed that loss of consciousness occurred in only four percent of all concussions.  There goes the excuse I hear so often: "I was not knocked out doc, so I couldn't have had a concussion."
We complete a mental status exam in which we ask questions that evaluate orientation, short and long-term memory, while balance is evaluated in three positions.
The most common symptom of concussion is a headache. It is often the only symptom, though sometimes the athlete can feel:
dizzy
confused
detached, and not all there
in a fog or underwater
nausea
blurred or double vision
photophobia or phonophobia, intolerance of light or noise
Vomiting, although it is not common. (Repeated vomiting suggests more than a concussion; it suggests a brainstem injury.) 
retrograde amnesia, not remembering events that occurred before the concussion
antegrade or posttraumatic amnesia, not remembering events that occurred after the concussion
a change in personality; laughing, crying, combative, swearing, depression, or reclusiveness
sleep may be disturbed, with difficulty falling asleep or staying asleep, and difficulty staying awake during daytime
You need to know the athlete to know if they are acting like themselves or not. I rely so much on the coach, the athletic trainer, and the parent to tell me this. Sometimes symptoms are subtle, they just cannot follow the game, miss assignments, or do not anticipate the flow of the game and strategic opportunity as they usually would. If the athlete is not acting like themselves after taking a blow, then they have a concussion. The measure of the severity of the concussion is the number and severity of the symptoms.
The return to play process has to follow a specific protocol. When the protocol is complete, the healthcare provider provides written clearance for the athlete to resume competition.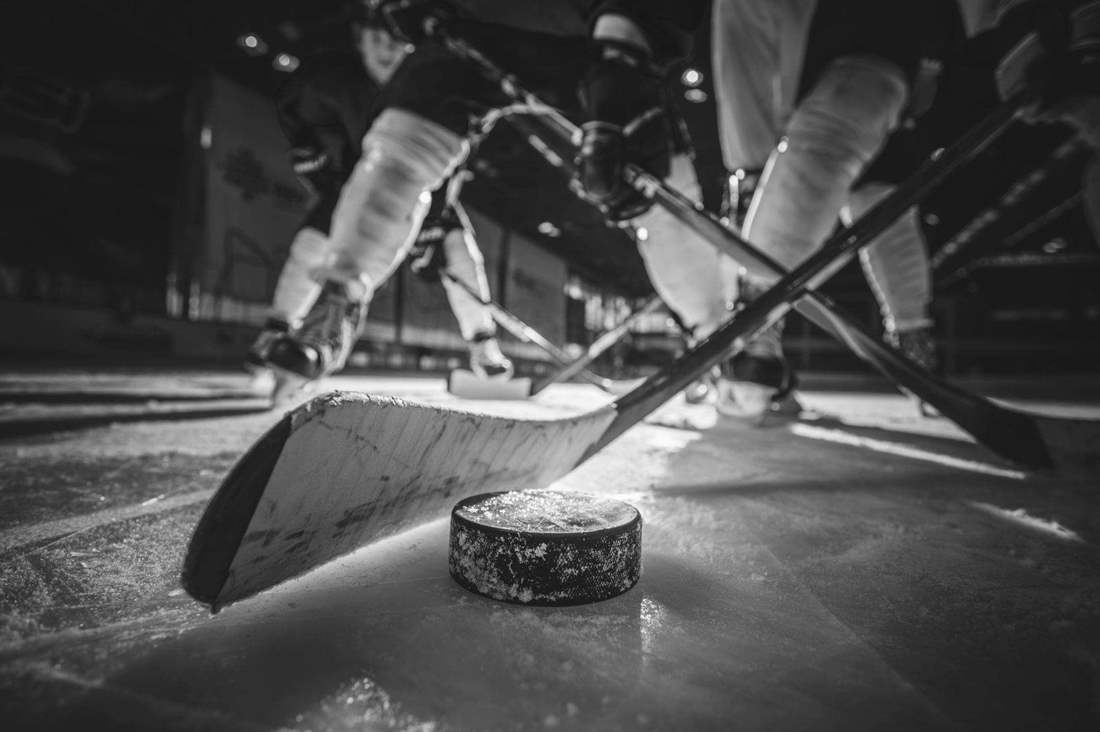 ---
Treatment and concussion recovery
There is usually rapid onset of short-lived impairment of neurological function that resolves spontaneously. But in some cases, signs and symptoms evolve over hours. For these reasons, concussion management is individualized.
The concussed brain needs time to recover. We do not know yet of any way to speed it up in human beings. It does not help to just ice your head.
While it is healing, the injured brain, especially a young brain, is more vulnerable to injury by another blow. It takes longer to recover from a recurrent concussion.
The truth is that we still do not know the best way to treat sports concussion. Years ago, when we sent athletes back to play as soon as symptoms cleared, it led to unacceptable disabilities and deaths. So international medical organizations came together with a consensus of a more conservative approach. The consensus and standards will continue to change as we learn more. The best that parents, coaches, and health care professionals can do at any point, is to follow the recommended standards, obey the law, and comply with statewide school policies.
After a brief, perhaps 24-hour, period of relative rest, gradual and progressive increase in mental and physical activity is encouraged, under the guidance of health care providers trained in concussion management. Tanana Valley Clinic pediatricians and family physicians are familiar with this protocol and work in concert with the certified athletic trainers and school nurses.
If an activity worsens the symptoms, then it is discontinued, and the athlete attempts to gradually increase activity again the next day.  Recovery depends on the presence of symptoms and on the number and severity of the risk factors for prolonged recovery.
We define prolonged recovery as the persistence of symptoms longer than four weeks. We now know that the risk factors for prolonged recovery are:
Greater number and severity of initial symptoms
Severity of initial cognitive symptoms
Pre-concussion history of migraines or mood disorders
Post-concussion migraines or depression
Female athlete
Multiple concussions
How do we know when an athlete has recovered from concussion? You might follow the symptoms, do neurocognitive testing, or do a functional MRI. The time to recovery depends on what test of recovery you choose. We know that it takes longer for brain activity levels to return to normal than for symptoms to abate. We usually monitor symptoms rather than brain functioning as we often don't have baseline data to compare against. The problem is that we do not know where the threshold of safety is.  When is it safe? At best, it is the calculated risk. However, we do know that our return to play protocol usually works well to safely return the concussed athlete.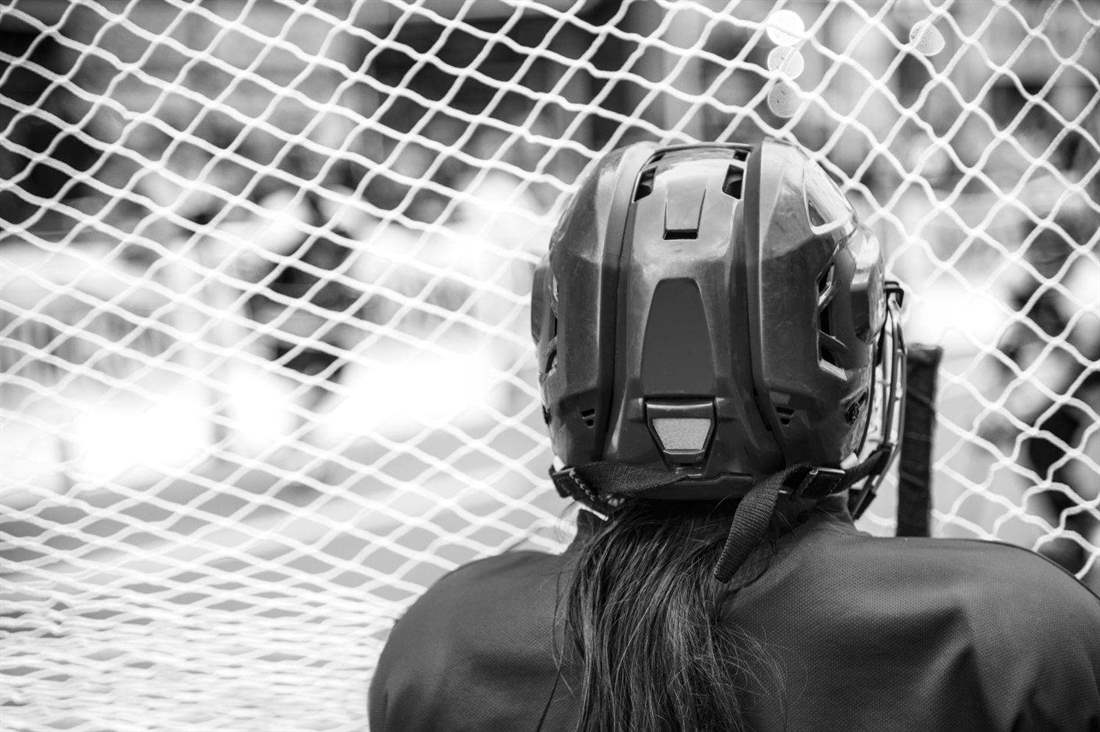 ---
In conclusion
A "ding" is not "just a ding."  He did not "just get rocked." Those are concussions. This will be my 42nd year as a physician in the box at hockey games. Any of you who has been familiar with youth hockey for even a few years, can recall athletes who struggled to recover from their concussion. That is what we are all about, working together to make sure bad things do not happen.
Teammates, coaches, parents, you are on the front line of this team effort to protect concussed athletes. Your job is this recognize the signs and symptoms of concussion. When you see these things or when the athlete reports these things, that is enough. Hold the athlete out of practice or play until he/she can be evaluated. This is on all of us: protect our student athletes from unnecessary injury, comply with school and league policies, and follow the law.  It is the right thing to do for our athletes.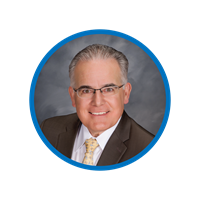 Dr. Keller is an Orthopedic Surgeon with Fellowship training in Sports Medicine, Arthroscopic Surgery, and Ligament Reconstruction.  He established and led the FNSB School District Sports Medicine Program for 32 years. He is the Team Physician for the NCAA Division I Alaska Nanook Hockey Program, for the Ice Dogs Junior A Hockey Team, and for all of the UAF Athletic Teams.  He is former member of the NFHS Sports Medicine Advisory Committee and served as Chair of the ASAA Sports Medicine Advisory Committee.
---