Written by: Ann Branville-Davis, RN, Sr. RN Manager Neonatal Intensive Care Nursery
Published by: FHP Public Relations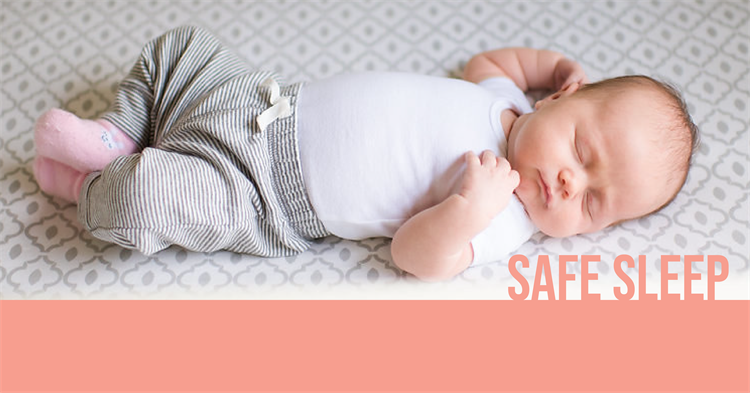 New parents try to do everything right. They shop for safe cribs and bassinettes. They make healthy decisions on how to feed their baby. They childproof their homes. One of the most important things that parents can do is make sure that their babies sleep safely at night and during nap times.
Each October, advocates for babies and caregivers come together to raise awareness of Sudden Infant Death Syndrome (SIDS). SIDS is defined as the sudden, unexplained death of an infant younger than 1 year of age that remains unexplained after a thorough case investigation. 
According to the Centers for Disease Control, there are about 3,500 sleep-related deaths among U.S. babies each year, including SIDS, accidental suffocation, and deaths from unknown causes. While the prevalence of SIDS in the United States has decreased over the last 20 years, SIDS remains the leading cause of death for U.S. infants 1 month to 1 year.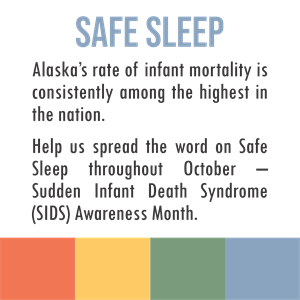 Alaska's rate of infant mortality is consistently among the highest in the nation. In 2009, the Alaska Maternal-Infant Mortality Review committee identified 53 Alaska infants who died in a sleep environment between 2005 and 2007. After reviewing the circumstances of each case, the committee concluded that 25 of the 53 deaths were preventable and eight more were possibly preventable.
Based on this data, the Alaska Department of Health and Social Services established an Alaska Infant Safe Sleep Project in 2009. The Project engaged medical providers, parents and other key stakeholders to develop a toolkit about safe infant sleep. The toolkit addressed cultural barriers and set a model for state standards. Since 2009, the Safe Sleep Project has partnered with birthing facilities across the state to promote consistent and evidence based infant safe sleep messages. Fairbanks Memorial Hospital's practices are consistent with the recommendations described in the Safe Sleep Project.
In 2016 the American Academy of Pediatrics issued a series of recommendations to reduce the risk of sleep-related infant deaths. Those recommendations are still current today and include:
Place your baby on his or her back to sleep –
 for naps and at night. Babies who sleep on their back are much less likely to die of SIDS than babies who sleep on their sides or stomachs.


Use a firm sleep surface in a safety - 
approved crib or bassinet that is covered only by a fitted sheet. A firm sleep surface helps reduce the risk of SIDS and suffocation.


Breastfeed, if possible.
 Breastfeeding is associated with a reduced risk of SIDS.


Have your baby share your room, not your bed.
 Room sharing is much safer than bed sharing and can decrease the risk of SIDS by up to 50% according to the American Academy of Pediatrics. Additionally, room sharing makes it easier for caregivers to feed, comfort, and watch the baby.


Keep soft objects, such as pillows and loose bedding, out of your babies sleep area. 
Items like stuffed toys, comforters and blankets increase the risk of suffocation and other sleep-related deaths.


Do not allow smoking around your baby.
 Smoke in the baby's surroundings is a major risk factor for SIDS.


Avoid alcohol and illicit drug use during pregnancy and after birth. 
According to research, the risk of dying from SIDS increased nine fold for babies whose mothers regularly drank alcohol within a year after birth.
Fairbanks Memorial Hospital's Women and Infant Services Department is committed to keeping parents and babies safe. As a facility, we teach our staff annually about safe sleep, audit our adherence to safe sleep best practices, and model and teach safe sleep to our patients. In response to our proactive measures at FMH, we have received over 300 free newborn swaddle sacks each year since 2016 as part of the HALO Safer Way to Sleep Hospital initiative. In 2019, FMH Women and Infant Services Department received the Cribs for Kids Silver Status award.
Ann Branville-Davis, RN is the Sr. RN Manager for the Neonatal Intensive Care Nursery. If you have questions about safe sleep or anything related to the care of your infants, please contact your pediatrician or call the Tanana Valley Clinic Pediatrics Department at 907-459-3520.