Written By: Robert Wood, PA-C, FHP Orthopedics and Sportsmedicine Clinic
Published by: FHP Public Relations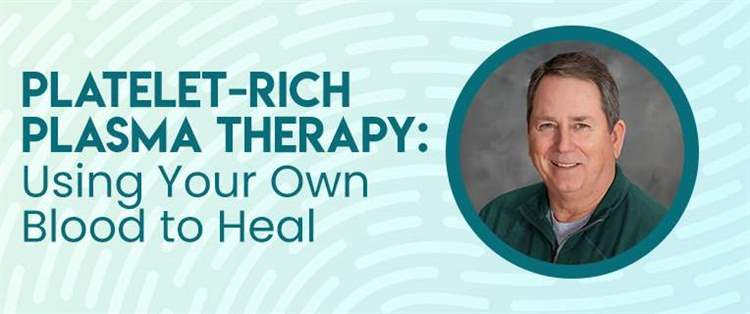 The NFL season is in full swing, and keeping players healthy and on the field is the goal of every professional football team. For the past few years, trainers and orthopedic physicians have been using platelet-rich plasma (PRP) therapy to facilitate and speed up recovery for players with joint problems caused by damaged and inflamed tendons. PRP is typically used as an alternative or in addition to surgery to help speed recovery. Now, the same type of treatment used by professional athletes is also available for amateur athletes and weekend warriors.
What is PRP therapy?
Plasma is the liquid part of your blood in which the red and white blood cells, salts, vitamins, and other substances are suspended. Most of it is water, and once red blood cells are removed, it's yellowish in color. Platelets are among the substances suspended in plasma.
In PRP therapy, your doctor takes a sample of your own blood. The provider concentrates the platelets using a machine, and then the concentration is re-injected back into your body in the specific area of pain or injury to help foster regeneration of cells in that area. The natural clotting capabilities of the newly injected platelets help trigger healing activity.
Where is PRP usually used?  
PRP therapy is typically used in the treatment of these conditions:
Osteoarthritis (e.g. degenerative knee disease)
Torn ligaments 
Tendonitis 
Hand injuries (e.g. carpal tunnel syndrome, skier's thumb and texting thumb)
Shoulder problems (e.g. rotator cuff tear, labral tears)
Elbow conditions (e.g. golfer's or tennis elbow)
How is PRP therapy administered?  
PRP therapy is an office procedure that begins with a blood draw of between 30 and 60 milliliters, the equivalent of two to four tablespoons. The blood is put into a centrifuge that spins it into separate components. Typically, the spinning process yields several milliliters (a couple of teaspoons worth) of platelet-rich plasma. The concentration of platelets is three to 10 times greater than the concentration of platelets in whole blood.
Using local anesthetic to numb the area and ultrasound to map where exactly the needle should go, the doctor slowly injects the platelet-rich plasma into the problem area.
The treatment is typically done during one office visit.
 What are the advantages of PRP therapy?  
There are many benefits of PRP in healing orthopedic injuries:  
PRP jumpstarts your body's healing abilities after an injury. PRP boosts your body's own healing capabilities after an injury.  
PRP is a simple procedure. Since PRP comes from your own blood, the entire procedure is relatively simple – just a blood draw and injection.
PRP promotes a speedier healing process. The injections kickstart your body's natural healing process. Healing where you need it most, so you can recover faster than if you simply waited for your body to take action. 
Healing comes from your own blood and therefore less risk. If you're concerned about taking medications or injecting artificial or manufactured substances into your body, PRP is a more natural approach. It comes from your own blood, so the risk of rejection or an adverse reaction is highly unlikely.
PRP therapy may help you avoid surgery. Depending on the severity of your injury, PRP therapy may help you avoid surgery altogether. But, if you do need surgery, PRP can still be part of the process that helps you heal more quickly from surgery.  
 Want to learn more?  
If other orthopedic treatments haven't worked, and you'd like to learn more about PRP therapy, please contact the Foundation Health Partner's Orthopedics & Sportsmedicine Clinic at 907-451-6561. We can explain all the advantages and disadvantages of the therapy and contact your insurance company to make sure the treatment option is covered.