Version: 5
| Last Updated:
March 21, 2023
by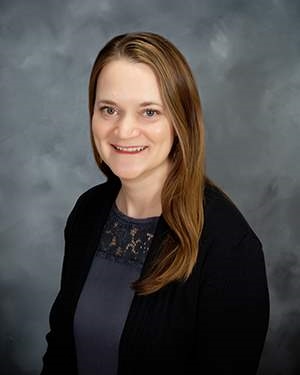 Sarah Ellis, FNP-C
FHP Internal Medicine & Senior Care Clinic 
Location
Dr. Doolittle Medical Building
1919 Lathrop Street, Suite 100
Profile
Sarah Ellis, FNP-C always had a passion for helping others and started off her career as a certified nurse assistant (CNA) at a nursing home while in high school. She furthered her education in the nursing field, eventually earning a Master of Science in Nursing in 2010. She believes a partnership with patients and their families is necessary in order to meet the needs and desired outcomes of each individual. For Ms. Ellis, listening to patient concerns, showing empathy, and working diligently to find a solution to their problems together is key for a great patient experience. 
Interests & Activities
Away from clinic, you will find Ms. Ellis spending time with her family trying new things and going on new adventures. She likes reading fiction and is learning to garden. She is inspired each day by learning new things, adding to her abilities, and reaching her goals. She appreciates the feeling of achievement when she has worked toward and completed an important goal.
For personal wellness, Ms. Ellis prays and meditates, while always aiming for eight hours of sleep each day. She eats a whole foods diet and stays active to feel her best, with the goal of having her health-span equal her lifespan.   
Medical Education
University of South Alabama, Mobile, AL
Master of Science in Nursing (MSN)(FNP)
Harding University School of Nursing, Searcy, AR
Bachelor of Science in Nursing
Board Certification
American Academy of Nurse Practitioners 
Affiliations
American Association of Nurse Practitioners (AANP)
Gerontological Advanced Practice Nurses Association (GAPNA)
Meet Sarah Ellis, FNP-C
---