DISCLAIMER: FHP's response to COVID-19 is an evolving situation, and circumstances may change. Please check regularly for the most up-to-date information. To see our latest news, hours and entrances click here.
Time

June 4, 2019

1PM → 2PM

Export

Recurrence

The First Tuesday of every month

Open Series

Location

J. Michael Carroll Cancer Center, CTC Conference room
What if you were unable to speak for yourself? Do you have a written plan stating what health care treatments you would, or would not want performed on you?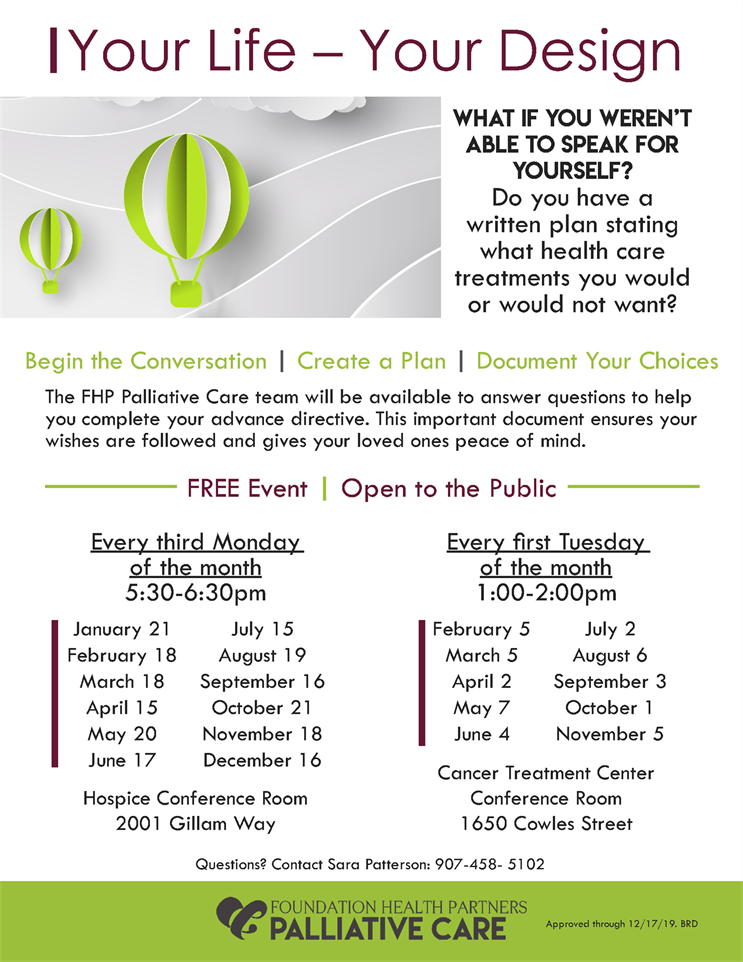 0

views

0

previews

1

version
Description:
Posted By:

Jaime Schwartzwald

January 8, 2019
---