For the safety and wellbeing of all patients, visitors and staff, Fairbanks Memorial Hospital is restricting visitors. Please understand that visitation policies are subject to change. For the most current visitation policy updates click here or call the FHP Information Line at 907-458-5066.
Current COVID Numbers at Fairbanks Memorial Hospital
Inpatient Census

COVID

PUIs

COVID Deaths

69

16
(23% of inpatients are COVID+)

0

1
Ages of patients: teens, 30s, 40s, 50s, 70s, 80s
Census: total number of inpatients (patients admitted into the Hospital).
COVID: Number of COVID positive inpatients (all admitted patients with a positive COVID test).
PUIs: Inpatients who meet the criteria for COVID (symptoms, etc.) but whose test came back negative or are waiting results.
COVID deaths: Number of patients who died due to COVID in the previous 24 hours.
Ages: Ranges are used to protect patient privacy.  
Stay Informed
There is a tremendous amount of COVID-19 information on the internet. We hope to provide important COVID information at Foundation Health Partners. The most current and comprehensive information can be found on the State of Alaska DHSS website.
We are facing crisis, seeing record high inpatient census with critical staffing shortages. Help us by being an advocate.
WE ARE FACING CRISIS. What to know… 
We hit a new, unfortunate milestone today. As of 6am today, Sept. 9, FMH had 23 COVID positive inpatients and an…
Read More
Load More
If you need care, we're here for you.
Tanana Valley Clinic offers Telemedicine visits to treat and diagnose via online and video appointments with your doctor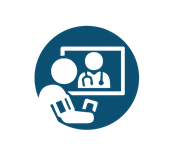 Monday-Friday
8am-5pm
See a health care provider today at TVC's 1st Care Center, a convenient walk-in clinic, open 7 days a week.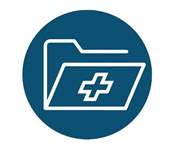 Telemedicine appointments available
8am-8pm
Call 907-458-2682
or email for inquires or appointments
---