Alaska ranks #1 in COVID vaccine administration, UAF's Healthy Living Forum, Interior COVID roundtable discussion, 400,000+ COVID deaths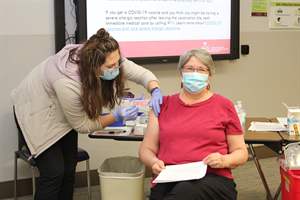 ALASKA RANKS #1 IN COVID VACCINE ADMINISTRATION: As of Jan. 20, Alaska ranked #1 in COVID-19 vaccine administration (per capita) in the United States. Access the CDC's COVID Data Tracker here. 
COVID VACCINE UPDATE: Join Alaska's Chief Medical Officer Dr. Anne Zink and FHP's Chief Medical Officer for an update on COVID-19, Thursday, Jan. 21 at 7pm. This event is sponsored by UAF's Healthy Living Forum. Learn more here.

INTERIOR COVID-19 ROUNDTABLE DISCUSSION: Click here to watch this week's Interior Community COVID-19 Roundtable Discussion and Q & A. This week's session, Demystifying the COVID-19 Vaccination Experience, walks viewers through the steps of the vaccine experience.

MORE THAN 400,000 COVID DEATHS: As of Jan. 20, someone dies from COVID-19 every 26 seconds, more than any other condition, including heart disease and cancer. The U.S. death toll from the coronavirus has surpassed 400,000 - more than 100,000 Americans have died in the past five weeks alone.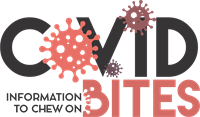 The information provided in COVID Bites is intended to provide a brief overview of relevant COVID-19 content. There is a tremendous amount of COVID information (and misinformation) on the internet. Content is being added several times a week so check back regularly! For the most accurate and current information always use trusted and verified resources like www.CDC.gov and www.COVID-19.Alaska.gov.