Interior Alaska COVID-19 Roundtable Discussion and Q&A, vaccine locations, Alaska among top 2 vaccinated states, Alaskans conquering COVID together
Interior Alaska COVID-19 Roundtable Discussion and Q&A: This week, learn more about the numbers that tell the COVID story. Find out why these numbers matter and what they tell us. Join the medical experts to learn more and to have your COVID questions answered. Click here to register or click here to access recordings of all past sessions. 
Vaccine Locations: There are several places in Fairbanks that offer the COVID-19 vaccine. Go to COVIDvax.Alaska.gov regularly to check appointment availability. (As of today, at least right now, there are appointments available at Fairbanks Cancer Care Physicians and the Walmart Pharmacy.)
Alaska Among Top 3 Vaccinated States: Alaska is one of the top 3 vaccinated states by percentage of population in the US, at 33.2%. 
Alaskans Conquering COVID Together: The Conquer COVID Coalition is committed to healthy Alaskans and a healthy Alaskan economy, learn more here. The site features personal Alaskan stories, vaccine information, business support and more.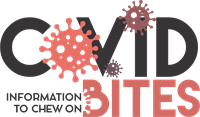 The information provided in COVID Bites is intended to provide a brief overview of relevant COVID-19 content. There is a tremendous amount of COVID information (and misinformation) on the internet. Content is being added several times a week so check back regularly! For the most accurate and current information always use trusted and verified resources like www.CDC.gov and www.COVID-19.Alaska.gov.