Vaccine allotments, vaccine eligibility, vaccines for persons aged 65+, next phase of availability, COVID reproduction rates, vaccinated Alaskans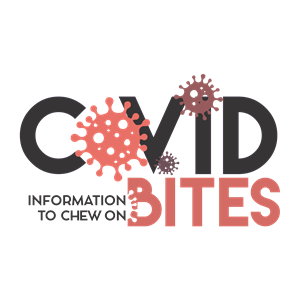 The information provided in COVID Bites is intended to provide a brief overview of relevant COVID-19 content. There is a tremendous amount of COVID information (and misinformation) on the internet. Content is being added several times a week so check back regularly! For the most accurate and current information always use trusted and verified resources like www.CDC.gov and www.COVID-19.Alaska.gov.

VACCINE ALLOTMENTS: Alaska will receive another 52,900 doses of the COVID-19 vaccine this month (27,300 Pfizer and 25,600 Moderna). 
VACCINE ELIGIBILITY: Alaska DHSS announced vaccine registration for those in Phase 1a, Tier 3. Individuals who fall within Tier 3 are primarily health care workers at risk for contracting COVID-19. This group can schedule a vaccination appointment here. (Vaccination clinics will not begin until January 4, 2021.) Review eligibility requirements here.
VACCINES FOR PERSONS AGED 65+: Phase 1b, Tier 1 includes Alaskans aged 65 and older. Vaccinations for this group is anticipated to begin in late January. Learn more here.
NEXT PHASE OF AVAILABILITY: A public comment meeting for Phase 1c occurs Jan. 11, 2021. Learn more about the meeting and how to provide comments here.
COVID REPRODUCTION RATES: As of Jan. 1, the states with the lowest COVID-19 reproduction rate are Alaska, Wisconsin, Oregon, North Dakota, and Wyoming.
VACCINATED ALASKANS: More than 13,000 COVID-19 vaccinations have been administered.