Vaccine information resources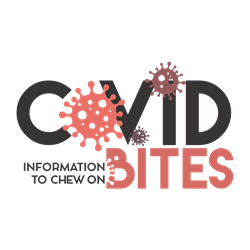 Vaccine Registrations for Alaskans 65+: Registration for the COVID-19 vaccine opened today for Alaskans aged 65+. The State/DHSS allotted 750 vaccines to help vaccinate the community's seniors. Appointments for these vaccines were filled in less than two hours. FHP will be allotted additional vaccines from the State as they receive more. There are several locations in the community offering the vaccine to Interior seniors. Read more here.
COVID-19 Vaccine Resources: There are several new vaccine related resources that will be helpful for  community members, Click here to access them. 
The information provided in COVID Bites is intended to provide a brief overview of relevant COVID-19 content. There is a tremendous amount of COVID information (and misinformation) on the internet. Content is being added several times a week so check back regularly! For the most accurate and current information always use trusted and verified resources like www.CDC.gov and www.COVID-19.Alaska.gov.