FHP community vaccine clinic, vaccines for Alaskans aged 65+, COVID Bites, 2nd dose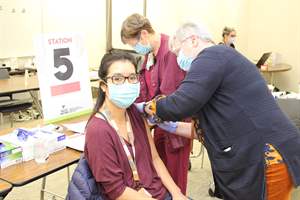 FHP Community Vaccine Clinic: FHP will begin vaccinating Alaskans aged 65+ next Thursday, Jan. 14. Vaccinations are scheduled to be administered Jan. 14, 21, 28 and possibly Feb. 4 in the McGown, Kiewit and Chandler conference rooms. The process is similar to how the employee vaccinations are occurring. The clinic will be open 8am to 5pm and we will be vaccinating 250 people per day (32 per hour). Patients will enter through the South Tower entrance.
Vaccines for Alaskans aged 65+: The State was overwhelmed with thousands of messages yesterday from seniors wanting to make appointments for the COVID-19 vaccine (FHP was too). Additional opportunities to be vaccinated as soon as supplies increase. While the demand is greater than the supply right now, it will not always be that way. Monitor COVIDvax.Alaska.gov occasionally for new appointments. There are several clinics and pharmacies in the Interior that are offering the vaccine and each could be receiving additional vaccines at any time. Learn more here.
COVID BITES: Times of Transformation (ToT) and COVID BITES are both on The Loop and are now easily accessed from the home page. Click here to stay in the know.  
2nd Dose Administered: Front line FHP employees and med staff who were among the first to receive the initial dose of the COVID-19 vaccine received second doses yesterday.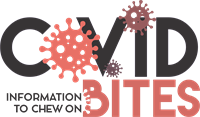 The information provided in COVID Bites is intended to provide a brief overview of relevant COVID-19 content. There is a tremendous amount of COVID information (and misinformation) on the internet. Content is being added several times a week so check back regularly! For the most accurate and current information always use trusted and verified resources like www.CDC.gov and www.COVID-19.Alaska.gov.