Roundtable discussion, volunteers needed.
Interior Alaska COVID-19 Roundtable Discussion and Q&A TONIGHT: This evening's COVID-19 Roundtable Discussion is a great opportunity to get all of your COVID vaccine questions answered by a team of medical experts. Click here to register.  
VOLUNTEERS NEEDED: There are several Community Vaccine Clinics scheduled at the Carlson Center in the coming months. Clinical and non-clinical volunteers are needed. Go to FairbanksACC.org to learn more or to register for a shift.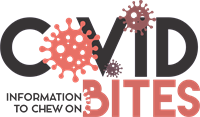 The information provided in COVID Bites is intended to provide a brief overview of relevant COVID-19 content. There is a tremendous amount of COVID information (and misinformation) on the internet. Content is being added several times a week so check back regularly! For the most accurate and current information always use trusted and verified resources like www.CDC.gov and www.COVID-19.Alaska.gov.