Foundation Health Partners is participating in a nationwide Mayo Clinic clinical trial of treating infected patients with the antibodies of convalescent plasma.
A positive COVID-19 result can now make a positive impact. Convalescent plasma can make a life-saving difference.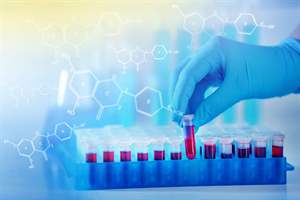 Foundation Health Partners (FHP) is participating in a nationwide Mayo Clinic clinical trial of treating SARS-Cov-19 (COVID-19) infected patients with convalescent plasma. Convalescent plasma is collected from patients who have recovered from COVID-19. Plasma from recovered patients contains antibodies that may be used to treat critically ill patients currently infected with the same disease. The clinical trials are investigating the effectiveness.
According to the Food and Drug Administration (FDA), convalescent plasma is a promising treatment, previously studied in outbreaks of other respiratory infections including the 2009-2010 H1N1 influenza virus pandemic, 2003 SARS-CoV-1 epidemic, and the 2012 MERS-CoV epidemic.
As patients recover from COVID-19, the Blood Bank of Alaska (BBA) needs help to recruit and encourage blood donation for their plasma. Potential donors must: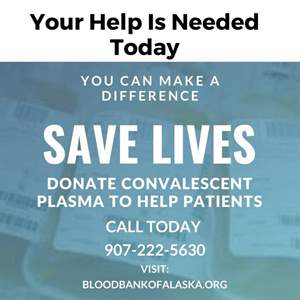 have had a previous diagnosis of COVID-19 documented by a laboratory test
be fully recovered, with complete resolution of symptoms at least 28 days prior to donation
provide valid documentation of their recovery, with negative results for COVID-19, AND
meet all screening and eligibility requirements for regular blood donation 
Persons who have recovered from COVID-19 are encouraged to contact BBA at (907) 222-5630 or go online to fill out the Donor Request form  electronically. A physician order is not required, but documentation of COVID-19 diagnostic and recovery results are necessary. 
Learn more at Blood Bank of Alaska.