Offline
What to know about the Children's COVID Vaccine, case rates, and the booster shot.

CHILDREN'S COVID VACCINE LIVE WEBINAR Q&A FOR PARENTS: The American Academy of Pediatrics – Alaska Chapter and the Alaska Children's Trust are sponsoring a live Q&A session Thursday, Nov. 11, 6:30pm. Pediatricians from around Alaska will answer your questions and address any concerns. Register here. 
COVID VACCINE AVAILABLE FOR 5-11 YEAR OLDS: The FDA approved Pfizer's COVID vaccine for emergency use on Oct. 29 for children age 5-11. The vaccine is available in Fairbanks. See the…
Read more...
---
Offline
Crisis standards of care deactivated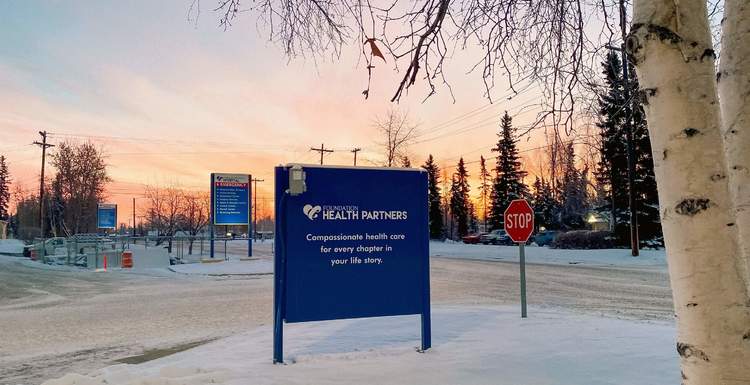 Foundation Health Partners deactivated crisis standards of care and returned to contingency care effective Wednesday, Nov. 3, 2021. Crisis standards of care went into effect on Oct. 1, 2021, due to a critical shortage of resources that included staffing shortages, bed capacity, inability to transfer patients, and monoclonal antibody treatments.
Within a health system there are three levels of care standards: conventional, contingency and crisis. Conventional is standard, everyday care.…
Read more...
---
Offline
October data from Fairbanks Memorial Hospital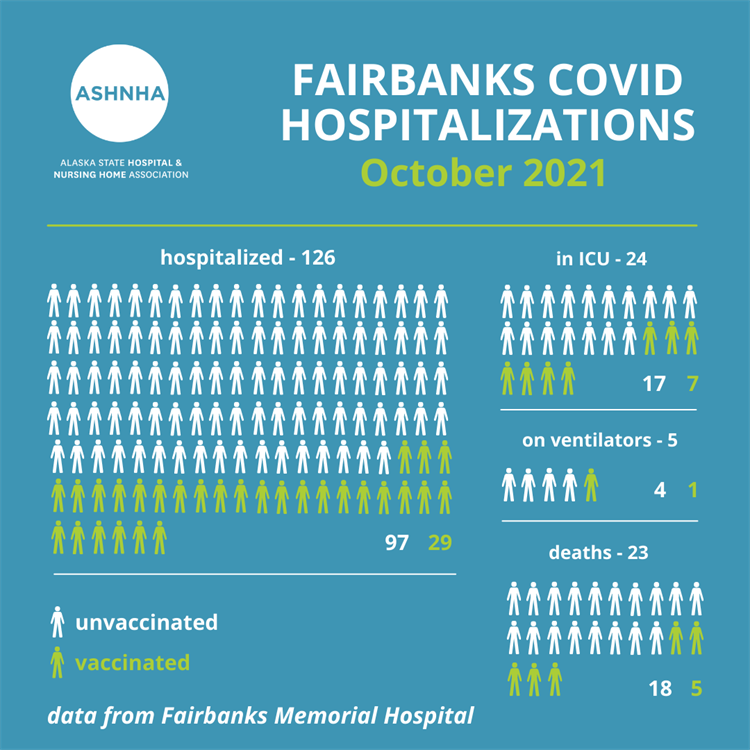 ---
---