The health and wellness of the people we provide care for is our top priority, and community mitigation measures will allow us to remain committed to that mission. 
Tanana Valley Clinic
Masking is optional in most areas of Tanana Valley Clinic, but still required in the lobby and waiting area of our 1st Care Clinic. There are additional situations that could require masking, including:
Masking is required for anyone experiencing symptoms of upper respiratory illness, including COVID, or have had a close household exposure.
Masking is required if a patient or clinician requests it.
Masking is required where droplet precautions are required.
Masking is required if it is specifically indicated in an area. 
Fairbanks Memorial Hospital
There are areas within the hospital that are mask-optional and areas where masking is required. Masks are available at every entrance and required in all in inpatient care areas as well as other high-risk areas. Look for signage within the hospital for guidance. 
---

Visitor Guidelines fall into the category of red, yellow or green. FMH is currently at GREEN visitation status.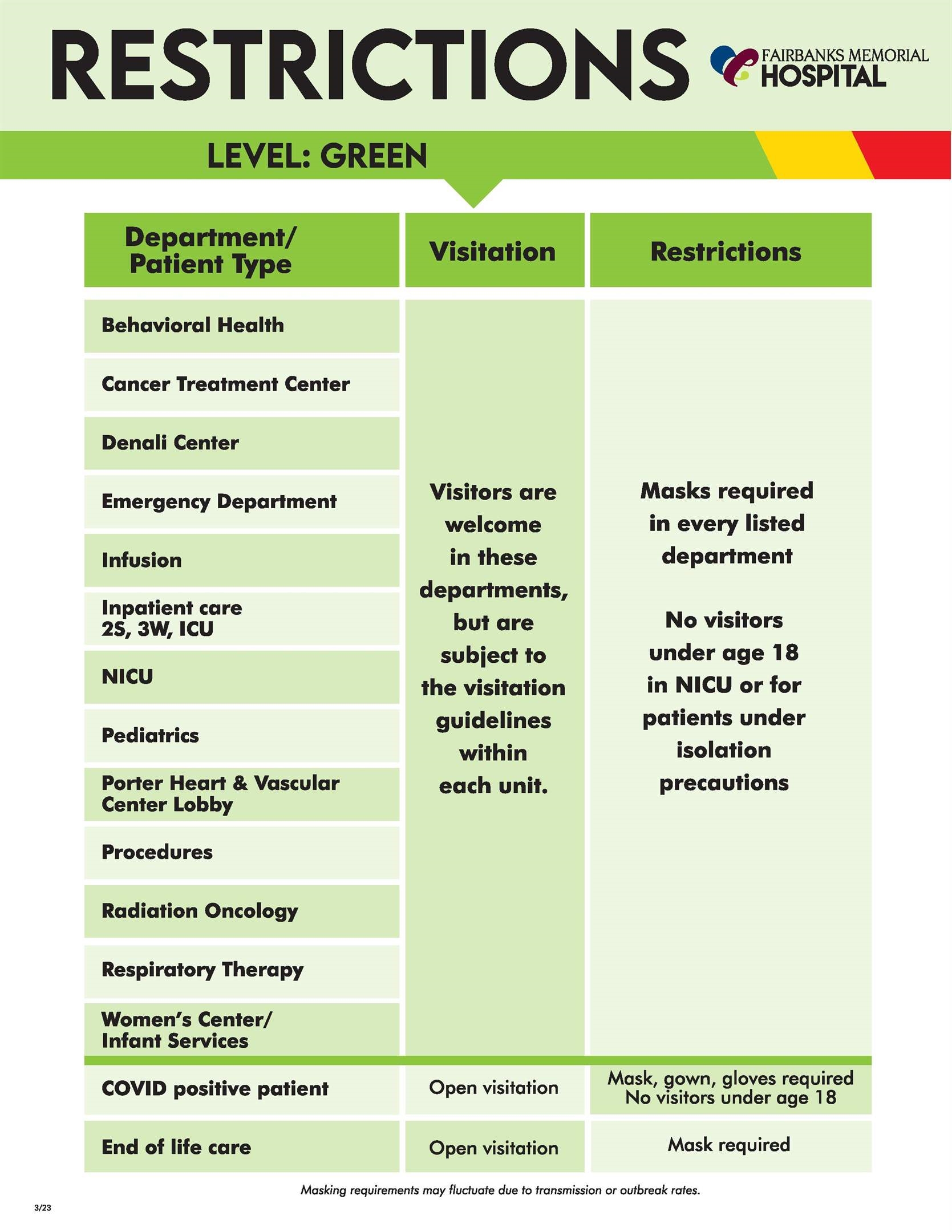 Denali Center
The Centers for Medicare and Medicaid Services (CMS) on Nov. 12, 2021 released a revision to the long-term care COVID-19 visitation regulations to allow visitors. This decision was based on the successful implementation of the COVID-19 vaccination and recent COVID-19 boosters in long-term care. Visitor restrictions have been in place to mitigate the risk of exposing vulnerable residents to COVID. Denali Center will continue to mitigate those risks to residents and staff with the following guidelines: 
All visitors must be screened for COVID-19 symptoms upon entry. Visitors who have a positive viral test for COVID-19, symptoms of COVID-19, or currently meet the criteria for quarantine will not be allowed to enter the facility.
There will be a COVID-19 screening area at the front entrance of Denali Center.  Once you have screened, a staff member will review the screening and let you into the building.
Visitors will be required to wear a face mask (provided at the front entrance), maintain physical distancing of at least six feet, and adhere to hand hygiene practices.
Instructional signage will be throughout the facility with visitor education on COVID-19, including signs and symptoms, infection control precautions and other applicable facility practices (e.g., use of face covering or mask, hand hygiene, and specified entries, exits and routes to designated areas). 
Visitors who are unable to adhere to these guidelines will not be permitted to visit or will be asked to leave.
Masking Information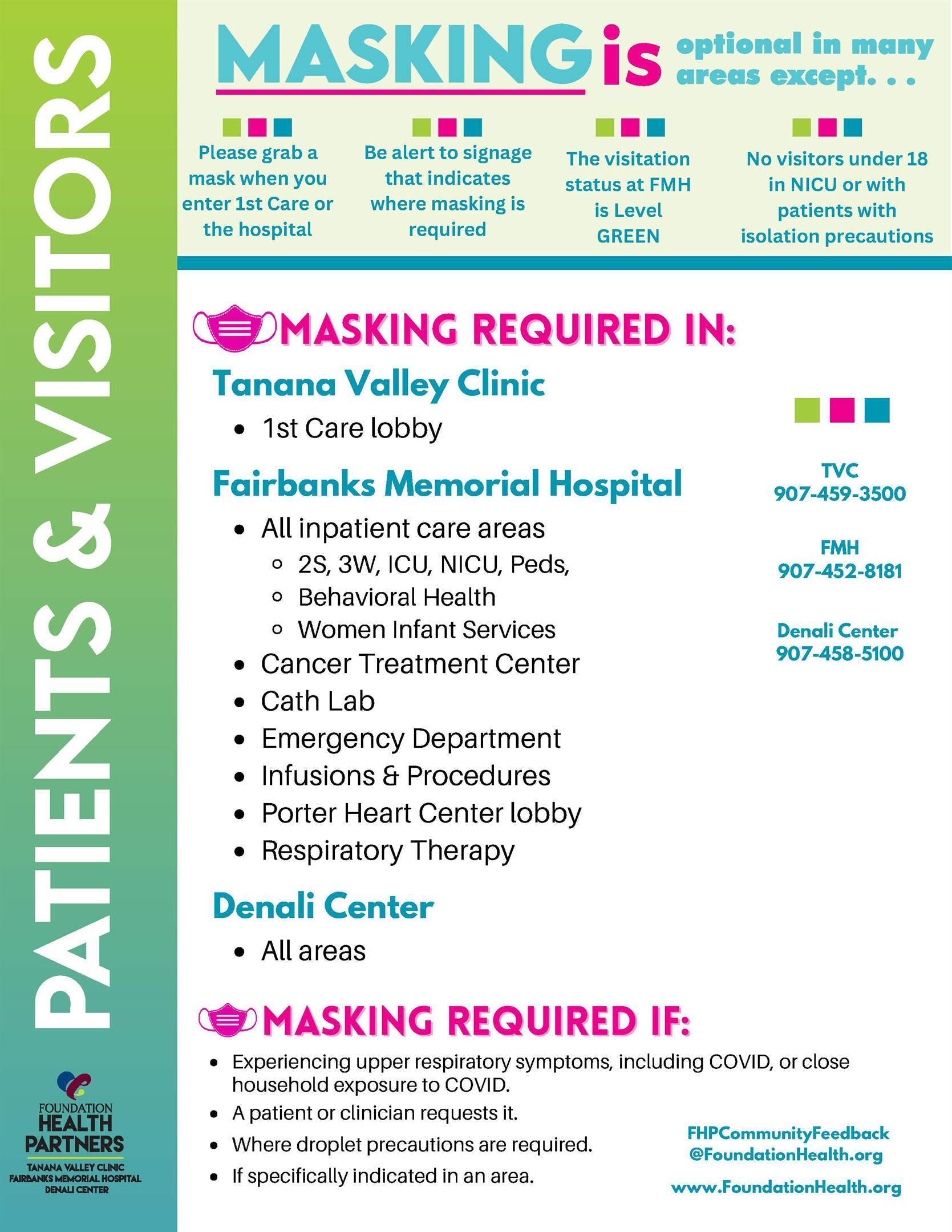 ---