DISCLAIMER: FHP's response to COVID-19 is an evolving situation, and circumstances may change. Please check regularly for the most up-to-date information. To see our latest news, hours and entrances click here.
Time

January 21, 2019

5:30PM → 6:30PM

Export

Recurrence

The Third Monday of every month

Location

Hospice Services, 2001 Gillam Way
What if you were unable to speak for yourself? Do you have a written plan stating what health care treatments you would, or would not want performed on you?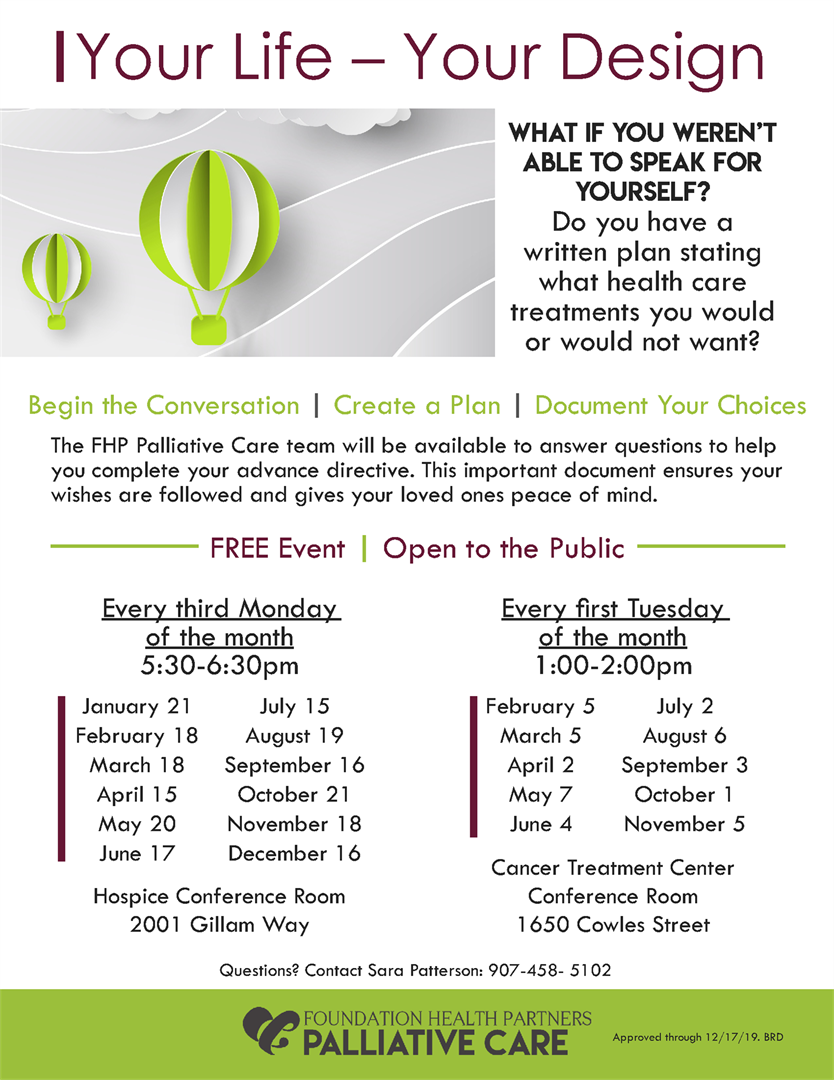 Series Overview
---