DISCLAIMER: FHP's response to COVID-19 is an evolving situation, and circumstances may change. Please check regularly for the most up-to-date information. To see our latest news, hours and entrances click here.
Welcome to Fairbanks Memorial Hospital
We are pleased that you and your physician have selected us to provide your medical care.
Our hospital is a very special community resource. It is owned by the people of Fairbanks, through the Greater Fairbanks Community Hospital Foundation and locally operated by Foundation Health Partners.
We know that hospitalization can be unsettling, but we will do our best to make you as comfortable as possible. If you have any questions or concerns, please be sure to talk to your physician, nurse, or patient care coordinator.
Again, thank you for choosing Fairbanks Memorial Hospital. We wish you well and will do our best to provide high quality care.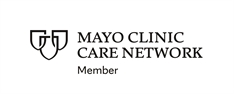 ---