Written by Amber Figueroa, Family Medicine, Tanana Valley Clinic
Published by FHP Public Relations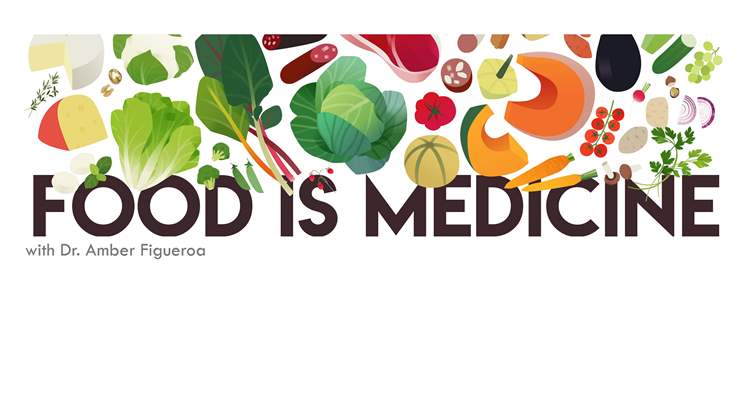 Americans eat more processed foods than any other country in the world, with more than 60 percent of the American diet consisting of highly processed foods. The American processed foods industry represents about 40 percent of worldwide sales in processed foods, but Americans only represent about four percent of the world's population.
What many do not realize is even foods touted as "healthy," like protein bars, yogurt, granola bars, kids snack crackers, oatmeal packets, etc., fall into the category of highly processed foods.
A recent study found that over 40 percent of American adults now live with multiple chronic conditions and 60 percent now live with at least one.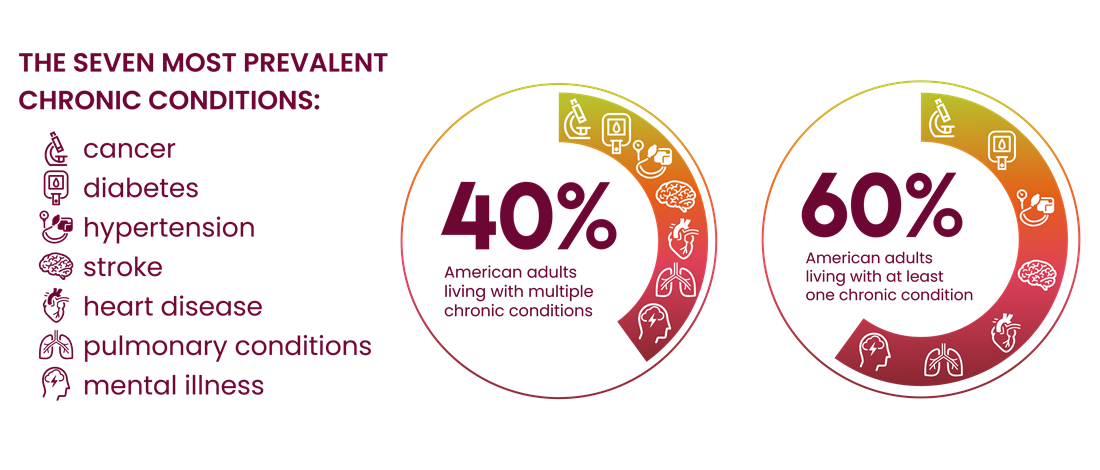 These chronic conditions account for hundreds of billions of dollars in health care spending every year. In addition, more than two thirds of all deaths are attributed to five -- heart disease, cancer, stroke, pulmonary disease, and diabetes.
This is not a coincidence. Studies show America spends more than any other country on health care, yet we are dying faster when compared to other world leaders by income standards.

The human body is chemically alive when it can perform six main functions: organize, process, respond, move, grow, and reproduce. In order to perform the functions, the body needs seven main groups of nutrients: carbohydrates, fiber, fats, proteins, vitamins, minerals, and water. The body can make carbohydrates, and some proteins, but otherwise, nutrients are obtained through food and water. The human body requires some nutrients in larger amounts than others.
In highly processed foods, nutrients are destroyed through heating, and drying, or removed through peeling. Manufacturers also add various combinations of salt, sweeteners, fat, and artificial colors, flavors, and preservatives to make food taste better and last longer on the shelf. Some manufacturers add back some of the nutrients lost, but they cannot recreate the food in its original form.
Imagine waking up to someone shining a light in your face, or even worse, walking outside on a sunny day after having your eyes dilated by an optometrist and your sunglasses fall off. The eye detects massive amounts of light getting through its mechanism whose sole purpose is to stop too much light from getting through. It's painful. Your body automatically responds to protect itself and you blink, squint, and look away until your eyesight stabilizes. 
The body's response to highly processed foods is similar.   
When the digestive system starts its process of getting nutrients out of the food for the body, chemicals in the highly processed foods cause the pores in the system to dilate and absorb even more of the food with little to no nutrients. 
Inflammation occurs as massive amounts of foreign chemicals cross digestive barriers, enter the bloodstream and spread throughout the body. The immune system responds by sending blood cells to attack the foreign chemicals and rid the body of it; the process can cause rashes, discomfort, and pain. 
When the immune system is constantly in high gear fighting inflammation without its essential nutrients, cells begin to break down and are unable to repair themselves, causing the chronic health conditions.  
For many Americans, highly processed foods, partially if not completely, replace minimally processed foods that retain a substantial amount of the food's initial nutritional content. In Alaska, studies show only about 30 percent of adults eat the recommended amounts of nutritious foods, and over 60 percent of adults have a chronic condition.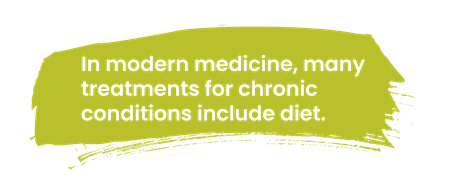 In modern medicine, many treatments for chronic conditions include diet. Food is natural medicine that improves chemical processes in the body, boosts immune system response, and relieves symptoms, just as a pill or shot would, but with less long-term, potentially damaging, side effects.
In particular, diets to reduce inflammation, and sustain healthy, functioning, living cells, typically include: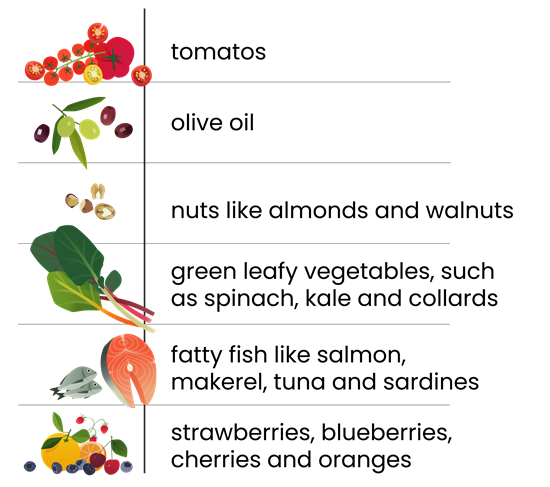 The diets limit frying, sweetening, and adding margarine, shortening, and lard to foods. 
In 2009, Michelle Obama spearheaded the campaign to get Americans eating healthy. She created a plate model as a visual recommendation for how much of each food category is needed to maintain appropriate nutrient levels. 

Food is medicine, and any imbalance, too high or too low, can cause health problems. Patients should consult a dietician to find out specifically how changing their diet can change their lives.
In alignment with national efforts, the State of Alaska has also made efforts to get its citizens eating healthy. The Public Health Division promotes "Alaska Grown" food production and distribution in farmers' markets, farm-to-institution programs, community gardens and greenhouses. They support leave policies, laws that govern when employers must give employees time off, for harvesting fish and game in traditional, customary, and historic food gathering activities. They also advocate for policies and programs, like Farmers' Market-Quest (Food Stamp), WIC, and the Senior Farmers' Market, that increase the accessibility, availability, and affordability of nutritious foods.  
Citizens can ask local restaurants and grocery stores to purchase more healthy foods to sustain these efforts and their own health. They can also maintain an individual outdoor, or an indoor, garden. They can even pick and eat wild foods growing in their area. For information on gardening and wild foods, the go-to is the University of Alaska Fairbanks (UAF) Cooperative Extension Service; they specialize in helping Alaskans grow and preserve vegetables. 
UAF is also working through various programs to find crops that can be grown in our local climate so we can be more sustainable一 less time from farm to table equals more nutrient and better flavor!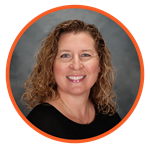 Amber Figueroa, DO earned her Doctor of Osteopathic Medicine from Western University of Health Sciences in Pomona, CA. She completed her internship and residency at Arrowhead Regional Medical Center in Colton, CA. Dr. Figueroa is part of Tanana Valley Clinic's Family Medicine department, and is fluent in Spanish, explores the aspect of how culture affects patient care, and incorporates osteopathic manipulative treatments into her patient care.