Written by: J. William McKenna, MD
Published by: FHP Public Relations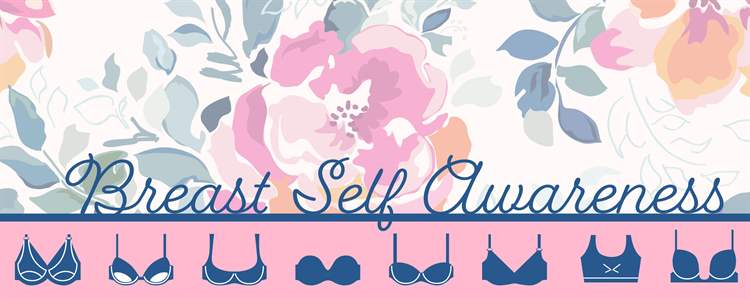 October is Breast Cancer Awareness month. Research has shown that a woman who is aware of her breast cancer risks is 37 percent more likely to detect abnormalities earlier, when it can save her life. Dr. William McKenna of Tanana Valley Clinic's OB/GYN & Women's Health department counsels women every day about the importance of breast self-awareness and shares his valuable advice:
Q: What is a breast self-awareness? 

A: Breast self-awareness means having an awareness of the normal appearance and feel of one's breasts, and to be attuned to noticing a change with her breasts. Breast self-awareness is what we now recommend, following the American College of Obstetricians and Gynecologists (ACOG) guidelines.




Q: What about self-breast exams?

A: We actually don't endorse systematic breast self-exams anymore because there is a risk of harm from false positives and lack of evidence that it is beneficial. Instead, we tell women to be aware of any changes in their breasts. Women should not go looking for anything, but if one were to notice something abnormal then she should see her doctor.




Q:  Should a woman still see their doctor for a clinical breast exam?

A:  Clinical breast exams, or a breast exam performed by a woman's doctor, should be offered every 1-3 years for women ages 25-39 with average risk. For women 40 years or older and average risk, a clinical breast exam should be performed annually in conjunction with mammography. Women with additional breast cancer risk factors should consult with their primary care provider to discuss appropriate, individualized, screening. We follow the recommendations of ACOG, but it is worth noting that The American Cancer Society does not recommend clinical breast exams for women who are at average risk for breast cancer.




Q: Any advice for women getting mammograms?

A:  Mammogram imaging technology has improved significantly in the past few years. Here at Foundation Health Partners, our facilities offer the SmartCurve™ system, which features a curved paddle to mimic the natural shape of a woman's breast. The curvature evenly distributes pressure during the mammogram exam, providing a more comfortable mammogram experience for women. Historically, pain was the number one complaint during mammograms, but with this system, you don't have to let fear of pain prevent you from making regular mammogram visits.
If you notice anything strange or different with your breasts, contact the Tanana Valley Clinic OBGYN & Women's Health Department at 907-459-3540, or your primary care provider.