FMH Health Information (Medical Records)
Information release specialists can provide copies of records for services that occur at Fairbanks Memorial Hospital.  Services performed at other facilities need to be requested from those facilities. If you are a Tanana Valley Clinic (TVC) patient and would like your records, please contact the TVC medical records office.
Medical records do not contain billing information. Contact the Patient Financial Services Department at (907) 458-5510 to obtain copies of billing records.
How to Request Records
All releases require completion of the authorization form in order to allow for disclosure of your records to yourself or to another entity. All requests except for Patient Care Requests (see below) are subject to a fee.
To help us expedite your request for release of information please follow these steps:
Fill out the medical records authorization form completely, sign and date. 
All requests must come with a copy of an official photo ID (typically a driver's license).
Our fax line and email address are secure
Submit your request via one of the following:

Email (secure)
Send an email along with a copy of your photo ID and a completed authorization form. 
US Mail
Mail your request, a copy of an official photo ID, and completed authorization form to:
Fairbanks Memorial Hospital HIMS Dept
1650 Cowles Street
Fairbanks, Alaska 99701
Fax (secure)
You can fax your request, a copy of an official photo ID, and completed authorization form to (907) 458-5454.
In-person CURRENTLY UNAVAILABLE: Visitor Restrictions are in place.
If you plan to come to our service window during business hours please have your official photo ID (typically a driver's license) ready. An authorization form will be given to you to complete. Depending on extent of your request, you may receive records at the time of your request.
Patient Care Requests
Upon request for continued care, records can be sent directly to your preferred care provider (PCP).  If your PCP is out of the area please provide their contact information so records can be processed.
Frequently Asked Questions
Q: What is the turnaround time for records requests?
All requests are prioritized with patient care as top priority status. Requests will be completed based on priority status, and receipt date. Generally all requests will be completed within 30 days of receipt.
Q: How can I have someone else pick up my records?
In-person pick up is currently unavailable, due to visitor restrictions in place at the hospital.
If you are unable to appear in person and wish for records to be picked up, you may:

1. Create a letter authorizing another person to act on your behalf. Your letter must include: your name, your date of birth, your address, and description of the information you want to receive (i.e. ED visit from April 2014; latest chest x-ray) along with the name of the person who will pick up your records and their relationship to you (i.e. friend, brother). This person must bring your letter and their official photo ID. This person will be required to sign the release authorization. Be aware that the records you are requesting may not be completed at the time of the request.

2. You may complete an authorization naming this person as the person who has your permission to pick up your records. When the records are ready for pick-up, you will be contacted. The person you have chosen to pick up your records will need to bring their official photo ID and sign the authorization.
Q: Can I receive family members' records?
1. You may receive records of your child(ren) when the child(ren) are under 18 years of age.

2. You may receive records of a family member, to include husband or wife, if that family member has either created a letter or completed an authorization and has designated you as the person to receive the information. (See Q&A above.)
Q: How do I receive records of a deceased family member?
Release of information of a deceased patient may be disclosed based on the presentation of legal documents designating the requestor as the personal representative or administrator of the estate or as provided in the form of written permission by the representative. If there is no personal representative or other person appointed to administer the estate, then records may be released based on following order designated below:
The deceased person's spouse, unless the individual and spouse were legally separated at the time of the individual's death
The acting trustee
An adult child
A parent
An adult brother or sister
A court-appointed guardian or conservator at the time of the patient's death
Q: Where is Medical Records located in FMH
In-person pick up is currently unavailable, due to visitor restrictions in place at the hospital.
From the main entrance, turn left at the long hallway. Medical records is the third door on the left side, sharing an entrance with the Billing office. The Medical Records patient window is to the left side  when you enter.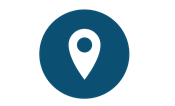 1650 Cowles Street
First Floor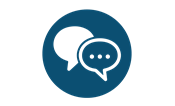 P: (907) 458-5450
F: (907) 458-5454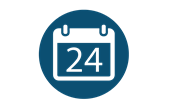 VISITOR RESTRICTIONS are in place
---