About Endocrinology
All organs in the human body communicate via chemical messages. These messages are called hormones, and the medical specialty that studies this communication is called Endocrinology.
Endocrinologists believe that all organs in the body are endocrine organs, some are known and others are unknown. Known endocrine organs include pituitary gland, thyroid & parathyroid glands, pancreas, adrenal glands, ovaries and testis.
FHP's Endocrinology department was established in October 2016 with the addition of Dr. Muhammad Ahmed. 
We specialize in the management of diabetes, metabolism, and hormone conditions. Our approach is non judgmental, our treatment is individualized, and we believe in putting your health first.
What We Do
At TVC Endocrinology, we provide:
Continuous Glucose Monitoring System
Ultrasound guided thyroid nodule fine needle aspiration biopsy
Bedside ultrasound thyroid evaluation
Complete on-site evaluation of adrenal insufficiency (adrenal fatigue)
On-site infusion clinic for endocrine IV medications
Diabetes Support Group monthly meetings
Children over age 13 are seen for diabetes and thyroid disorders
Board Certified Endocrinologist
We offer evaluation and management of:
Thyroid, adrenal and pituitary tumors and functional disorders
Post-menopausal hormone replacement
Low testosterone
Endocrine hypertension
Obesity
Hyperlipidemia
Diabetes Management
We offer diabetes management of:
Type 1, Type 2 and complex insulin
Insulin pump therapy and continuous glucose monitoring systems (CGM)
Gestational diabetes mellitus
Diabetes insipidus
Water and electrolyte disorders
Diabetes & Nutrition Education Center
The Diabetes & Nutrition Education Center provides education to individuals with diabetes and teaches an individualized approach for disease management.
Currently in the United States, nearly 26 million people of all ages, races, and backgrounds have diabetes. Unfortunately, this number is expected to grow exponentially in the coming years. Because the disease is growing at such a rapid rate, there is a great need for diabetes awareness, education and support.
FHP's Diabetes & Nutrition Education Center offers:
Diabetes Annual Review
Diabetes self-management education
Diabetes Management during pregnancy 
Pre-diabetes education
Nutritional education and counseling for diabetes as well as other acute and chronic illnesses
Continuous glucose monitoring and training
Insulin pump start and management review
Appointments are made based on health care provider referral. Insurance policies differ so please check with your insurer prior to your appointment to determine if our services are covered.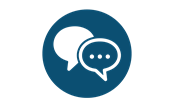 Reception:
(907) 458-2676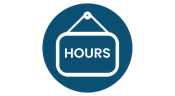 Monday-Friday:
8 a.m. - 5 p.m.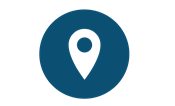 William H. Doolittle Building
Suite 207, 2nd Floor
1919 Lathrop Street
---------- Grouped Links ---------
numOfValidGroupedLinks: 1
Meet Our Providers: https://www.foundationhealth.org/services/clinics_centers/specialty_care/endocrinology_diabetes/meet_our_providers
----------------------------------
-------------- Links -------------
numOfValidLinks: 0
----------------------------------
this.updated: True
links.count: 0
obj.hasPermission(enums.PermissionVerb.Edit): False
numOfValidLinks: 0
linksJSON.groups.count: 1
numOfValidGroupedLinks: 1
numOfValidGroupedLinks -> numOfLinksToDisplay: 1
numOfLinksToDisplay = 1
this.layout = 1
---------- Grouped Links ---------
numOfValidGroupedLinks: 1
Diabetes Support Group: https://www.foundationhealth.org/our_community/classes_support_events/support_groups/diabetes
----------------------------------
-------------- Links -------------
numOfValidLinks: 0
----------------------------------
Related Links
this.updated: True
links.count: 0
obj.hasPermission(enums.PermissionVerb.Edit): False
numOfValidLinks: 0
linksJSON.groups.count: 1
numOfValidGroupedLinks: 1
numOfValidGroupedLinks -> numOfLinksToDisplay: 1
numOfLinksToDisplay = 1
this.layout = 1
---