Cancer Care Clinical Provider
The J. Michael Carroll Cancer Center has developed a new health care provider position, a Cancer Care Clinical Provider to meet the needs of our cancer community. This provider is available to consolidate and expedite all the staging, prepping and testing needed to design the appropriate path of a patient's cancer journey, facilitate communication among the care team, to ensure the transition between care steps is seamless, and to support the patient's survivorship needs.

Our Services
Screening/Diagnostic/Staging
The Cancer Care Clinical Provider is available to assist in high risk screening, diagnostics, and cancer staging in adult or geriatric patients. The CCCP will determine the appropriate path of care, whether that starts with surgery, radiation or chemotherapy.
An initial visit could include: 
Reviewing the cancer diagnosis and treatment and conducting a physical exam
Ordering appropriate diagnostic testing
Creating a personalized care plan to provide the exact care needed
Referrals to outside experts and resources
Referrals to community resources and support groups
Identifying and creating management strategies to help cope with physical, emotional, and social effects of cancer and cancer treatment
 Survivorship 
The Cancer Care Clinical Provider typically sees patients every 6 to 12 months after active treatment is completed, though this may vary depending on the type of cancer therapy and individual health risks involved.
Interdisciplinary Outpatient Palliative Support Services
The Cancer Care Clinical Provider is available to assist the oncology and primary care teams with difficult discussions surrounding the transition to palliative treatment and end of life care.
Our Coordination
Primary care providers (PCPs) It will still be important for you to see your primary care provider for regular visits. A progress report is sent to your PCP after every visit with the CCCP. Our team of experts will always be available to you and your provider should any issues or questions arise.
Specialist oncology providers The Cancer Care Clinical Provider will direct referrals to specialty oncology providers as appropriate. 
Navigation Program The Cancer Care Clinical Provider assists the Navigation Team to ensure seamless transitions throughout the cancer journey.
Our Network
The Cancer Care Clinical Provider oversees and coordinates the other members of JMCCC's Navigation and Survivorship Program:  
Licensed Clinical Social Worker
RN Clinical Trials
RN Patient Navigator
Patient Navigator
Together, this team provides a robust network of Cancer Care Support Services, fully devoted to all of your survivorship needs.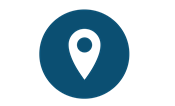 J. Michael Carroll Cancer Center Entrance
First Floor
1650 Cowles Street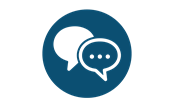 Radiation Oncology
(907) 458-5380
Medical Oncology
(907) 452-4768
Cancer Care Clinical Provider
(907) 458-3657
Here's what that may look like: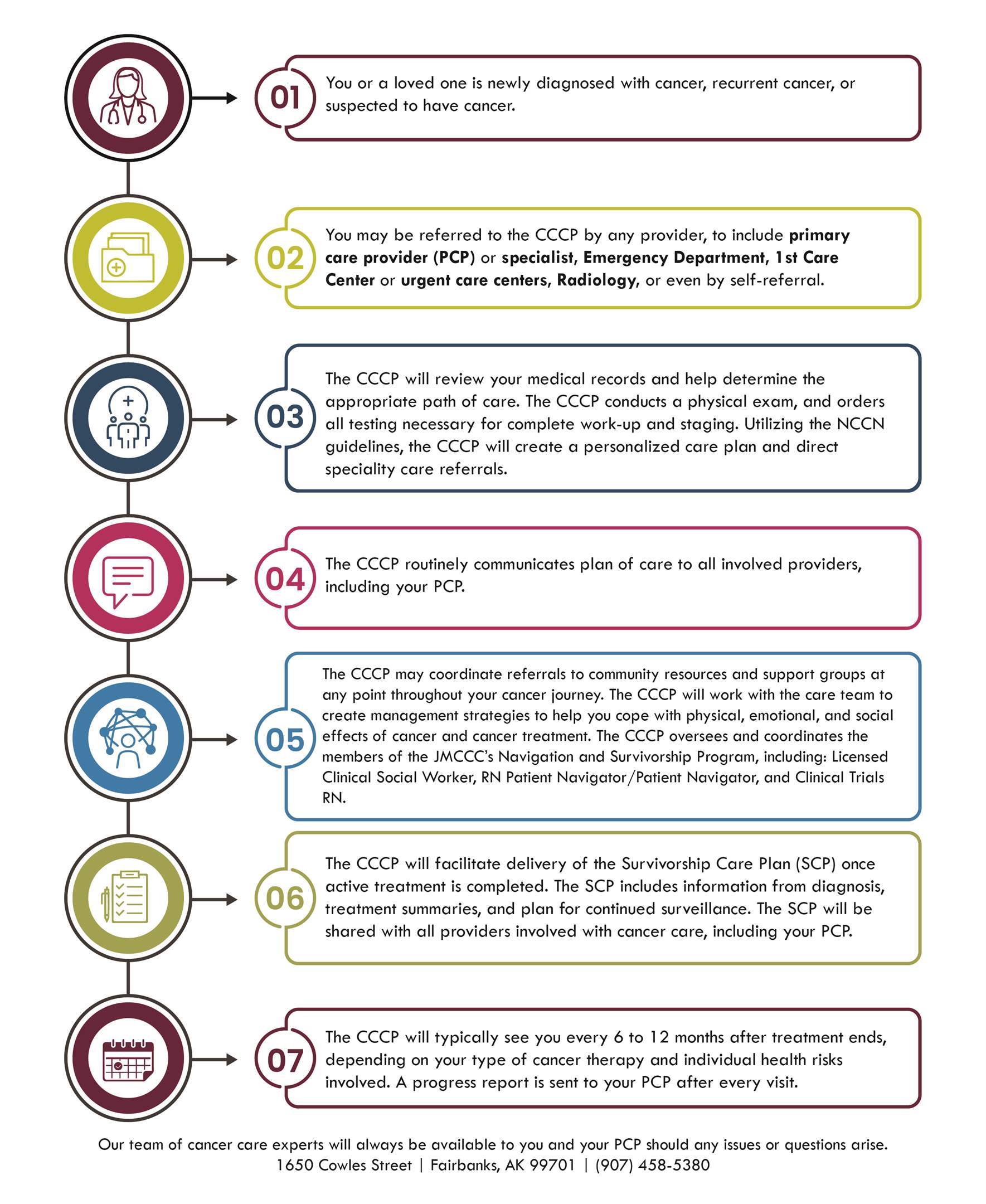 ---