We want you to look and feel fantastic. Our treatments are completed by a board certified surgeon who provides the very best care – before, during and after your surgery. Dr. Martell will serve you with honesty and respect, only recommending proven treatments that will work for you and your needs. 
Head and Face
Every face is unique and every patient has unique needs. If you are tired of living with wrinkles in the brow, fat deposits under the eye, excess skin at the jaw, and creases around the nose and mouth, facial surgery can help. 
Blepharoplasty (eyelid lifts)
Rhinoplasty (nose job)
Face lift
Implants
Buccal fat removal (permanent contouring)
Surgical lip lifts
Ear pinning
Breast and Abdomen
Cosmetic surgery can be done to redesign and enhance the contour and shape of your body, to improve your appearance and your confidence.
Breast augmentation
Breast lift (mastoplexy)
Breast implant revisions
Gynecomastia
Liposuction (abdomen, flanks, thighs)
Abdominoplasty (tummy tuck)
Brachioplasty (arm lifts)
Vaginal labiaplasty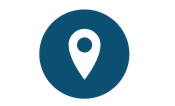 William H. Doolittle, MD
Medical Building
Suite 205
1919 Lathrop Street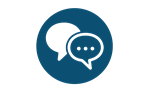 Reception
(907) 458-2680

Let's be social!
Follow us on Instagram  to see before & after pictures, to learn about our procedures, and to get to know our staff.
---