Reconstructive surgery is done to correct facial and body abnormalities caused by birth defects, injury, diseases, aging or trauma. Usually, the goal of reconstructive plastic surgery is to improve body function. However, reconstructive plastic surgery may also be done to create a more normal appearance and improve self-esteem.
Head and Face
If you have experienced an injury to your head or face, we can help. Treatment is most successful if completed within ten days of the injury. Keep in mind, if you have severe bleeding, nasal obstruction, change in vision or loss of consciousness, go to the emergency room without delay.
Nasal fractures
Cheekbone reconstruction 
Cleft lip and palate
Deviated septum
Eye socket reconstruction
Facial lacerations
Jaw fractures
Breast and Abdomen
Breast and tummy reconstructive surgery is typically related to a medical concern, such as cancer, or conditions impeding normal daily life. Dr. Martell and his team of specialists can correct the following medical concerns to allow you to feel better about yourself. 
Gynecomastia (Male Breast Reduction)
Panniculectomy (Removal of the Panniculus, the overhanging skin of the lower abdomen).
Skin
Reconstructive skin surgery is very common in our practice. Dr. Martell is trained to perform a wide range of skin surgeries including, burn repair, birthmark repair, lesion removal, and scar revisions from previous injury or surgeries. 
Scar revisions
Hypertrophic and keloid scar treatments
Burn care
Birthmark removal
Lesion removal
Arms and Legs
Injury to the arms and legs can be painful and deeply traumatic, affecting both your form and mobility. Reconstructive surgery can help with soft tissue coverage of traumatic wounds.
Skin grafts
Muscle flaps for wound coverage
Carpal tunnel
Trigger finger release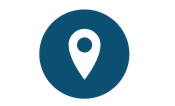 William H. Doolittle, MD
Medical Building
Suite 205
1919 Lathrop Street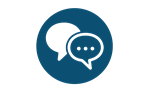 Reception
(907) 458-2680

Let's be social!
Follow us on Instagram  to see before & after pictures, to learn about our procedures, and to get to know our staff.
---