DISCLAIMER: FHP's response to COVID-19 is an evolving situation, and circumstances may change. Please check regularly for the most up-to-date information. To see our latest news, hours and entrances click here.
Fairbanks Imaging & Breast Center
Fairbanks Imaging & Breast Center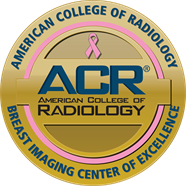 Fairbanks Imaging and Breast Center is the only Breast Imaging Center of Excellence (BICOE) designated by American College of Radiology in Interior Alaska. BICOE designation is awarded to breast imaging centers that achieve excellence by seeking and earning accreditation in all of the ACR's voluntary breast-imaging accreditation programs and modules, in addition to the mandatory Mammography Accreditation Program.
A facility is eligible to receive the ACR Breast Imaging Center of Excellence designation if it is fully accredited by the ACR in the following modalities:
Mammography 
Stereotactic breast biopsy
Breast ultrasound, including the ultrasound-guided breast biopsy module
Breast MRI
---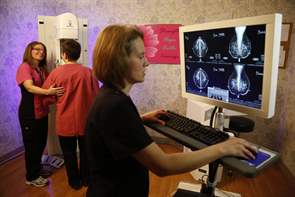 Our team of Board certified, on-site accredited radiologists, technologists and support staff perform quality studies and provide direct and immediate results to our patients with breast health concerns. This service is at the very core of being a Breast Imaging Center of Excellence. 
Fairbanks Imaging and Breast Center Offers:
64-Slice CT
3D Ultrasound
MRI
Nuclear Medicine
3D Mammography
Ultrasound

Stereotactic Breast Biopsy

Fluoroscopy

Bone Densitometry

Stress Tests

General Radiology
---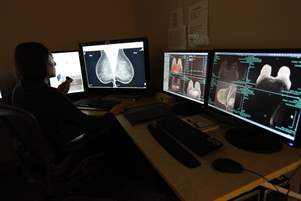 The advanced imaging technologies available at the Fairbanks Imaging and Breast Center allow us to gather vital information about your health quickly, painlessly, and depending on the procedure, with little or no radiation exposure.
We utilize new software that allows images to be viewed instantly and securely from any computer by on-site radiologists increasing efficiency and reducing your waiting time. All of this is offered in an elegant, soothing environment for your comfort and convenience.
The fight against breast disease and breast cancer is a collaborative effort and often starts with the appropriate study at the Fairbanks Imaging Center.  Radiologists participate in the weekly multi-modality Tumor Board held at the J. Michael Carroll Cancer Treatment Center at Fairbanks Memorial Hospital to ensure a comprehensive, collaborative approach to the patient care plan.
Location/Hours
FMH Campus
19th & E. Cowles entrance
1650 Cowles Street
Fairbanks, AK 99701
Reception:
(907) 458-6900
Scheduling:
(907) 458-5588
Monday - Friday
6:45 a.m. - 5:00 p.m.
---