Written by: Tony Bonitatibus, MD, TVC Allergy & Asthma
Published by: FHP Public Relations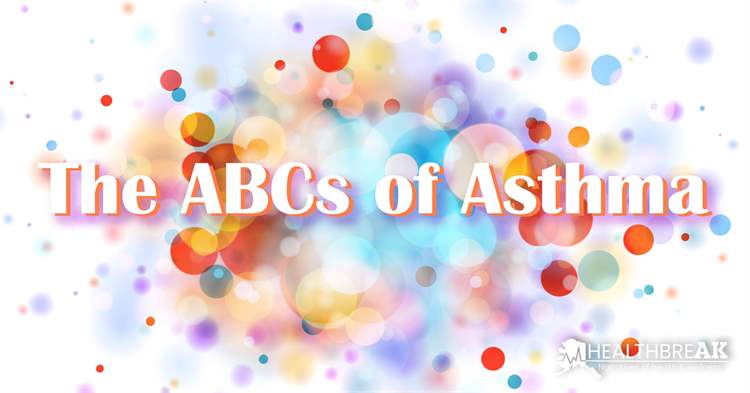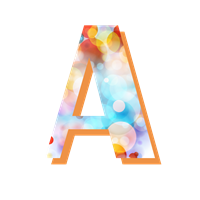 A
sthma is a lung disease that causes your airways to narrow and produce extra mucus. The airway constriction and mucus can make breathing difficult and trigger coughing, wheezing and shortness of breath. For some people, asthma is a minor nuisance but for others it can be life-threatening. Asthma cannot be cured, but avoiding the triggers that cause an attack can help control the symptoms.
According to the Centers for Disease Control (CDC), about 25 million – or 1 in 13 people – have been diagnosed with asthma in the United States. Although anyone can have asthma, it most commonly occurs in children and adolescents aged 5-17; females; people living in urban communities, people with a family history of asthma and people with a medical history of allergies.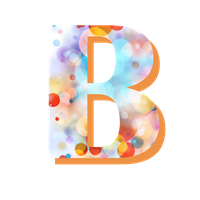 Breathing difficulties is one the primary symptoms of asthma, but a host of other symptoms are common:
Coughing. Coughing frequently happens at night when mucus in your chest gets sticky and thick when you lie down.
Reduced Air Flow.  The swelling of asthma makes your airways become narrow. This makes it difficult to get air into and out of your lungs. Because of this you can get "stale" air trapped in the lungs making them feel slightly overinflated. Air flow can be measured using a peak flow meter, which is a portable, easy-to-use device that measures how well your lungs are able to expel air.
Fatigue. The main cause of asthma fatigue is the lack of oxygen in your blood as a result of your inability to breathe efficiently. For some, your appetite might also be affected and your sleep can become interrupted. All of this combines to make you extremely tired and weak.
Wheezing After Exercise. Wheezing is most common in the morning and at night, but it is also likely to occur during or after exercise. When you exert yourself, your muscles need more oxygen, and when your airways are narrow it is difficult to give your muscles the quantity of oxygen they need.
Chest Tightness. Asthma sufferers describe feeling as though somebody is pressing down on their chest and making it difficult to breathe. Chest tightness happens when your airways tighten, your lungs begin working overtime to take in as much oxygen as possible, and your chest and surrounding muscles become tired.
Irritability.  Asthma can make you irritable and grouchy. This is due to the hemoglobin in your red blood cells not getting enough oxygen from your lungs. As your body becomes more physically drained, your mental state is also affected.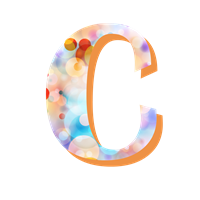 Care for asthma involves getting the right diagnosis, developing the appropriate treatment plan and committing to regular follow-up with your provider to maintain control of your symptoms.  
To diagnose asthma, your doctor will review your medical history, conduct a physical exam and perform a simple lung function test to measure your breathing. Lung function tests are often done before and after inhaling a medicine known as a bronchodilator, which opens your airways. If your lung function improves a lot with use of a bronchodilator, you probably have asthma. Depending on your symptoms, your provider might also order a chest or sinus X-ray.
Even though there is no cure for asthma, it can be controlled. Each case of asthma is different, so it is important for you and your doctor to create a personalized asthma treatment plan. The personalized plan will have information about your asthma triggers and instructions for taking your medicines. Most asthma medicines are administered by breathing them in using an inhaler or nebulizer because it allows the medicine to go directly to your lungs.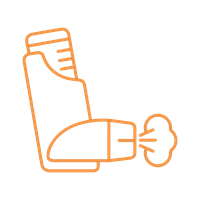 There are several things you can do to control your asthma:
Avoid Your Asthma Triggers. Pay attention to when and where you have symptoms like wheezing and coughing. If you can pinpoint the things that cause your asthma flare-ups, you might be able to avoid them. Common triggers may include cold air, exercise, allergens like pollen and pet dander, and colds or bronchitis. Strong odors also can cause asthma attacks, so it may help to avoid things like hair spray, perfume, talcum powder, and cigarette smoke. 
Stay Active. Some types of exercise can be harder with asthma, but that doesn't mean you should avoid regular exercise. Regular physical activity is crucial for your overall health, including your lungs. If intense training is challenging, try activities like hiking, biking, and yoga. Swimming can be a great sport for people with asthma, since the warm, moist air around most pools usually doesn't usually trigger symptoms.
Keep Your Home Clean. Every house has dust mites, or tiny bugs that live in furniture, bedding, and carpets. But if you or a family member has asthma, breathing in these critters can make your symptoms worse. It's impossible to get rid of them entirely, but it is possible lower their numbers by keeping your house clean.
Get Regular Check-Ups. Office visits with a specialist is an important part of asthma care. Your visits should include review of your personalized asthma action plan, triggers, and medicines. Your provider will work with you to determine how often you should schedule check-ups based on the severity of your asthma symptoms.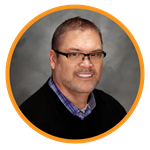 Dr. Bonitatibus, Anthony, MD is a board-certified allergist and a member of the Tanana Valley Clinic Allergy & Asthma department. Dr. Bonitatibus has comprehensive experience treating both adults and children with asthma. He is dedicated to keeping his patients healthy and breathing comfortably. 
---