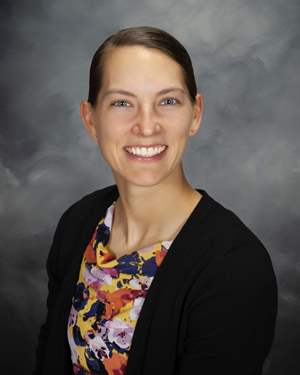 Amy Vagedes, DO
Location
TVC Pediatrics
Profile
Originally from Northeastern Ohio, Dr. Vagedes joined the TVC Pediatric Department following a career in the United States Air Force, where she most recently served as a base pediatrician as well as the medical director for the immunizations clinic and the base schools on Eielson AFB.  During her medical training, she completed the global health program, which took her to international locations such as Uganda and Indonesia as well as Nome, Alaska and rural Arizona for rotations.  She believes that parents trusting her with the care of their children is the ultimate honor and that it's a privilege to come to work every day.     
Interests & Activities
Dr. Vagedes' professional interests include environmental health, lifestyle/sports safety and global health. Away from her practice, Dr. Vagedes enjoys playing ice hockey, trying to grow a garden, spending time outside hiking/skiing with her dog and playing in the community band.
Medical Education
Doctor of Osteopathic Medicine (DO)
Ohio University Heritage College of Osteopathic Medicine (OU-HCOM) – Athens, OH
Internship & Residency
Nationwide Children's Hospital – Columbus, OH 
Board Certification
American Academy of Pediatrics (AAP)
Affiliations
American Academy of Pediatrics (AAP) Climate Advocates Committee
American Academy of Pediatrics (AAP), Fellow since 2017
American Academy of Osteopathy (AAO), member since 2009
1,870

views

0

previews

6

versions
Updated By:

Public Relations

April 26, 2021

Posted By:

Jaime Schwartzwald

October 8, 2020

Versions:

v.6
---