The Tanana Valley Clinic OB/GYN and Women's Health Department seeks to build a life-long relationships with our patients. Our providers take the time to listen to you, answer your questions, and support you during your care and treatment.
Our Services
Abnormal pap smear management
Birth control consultation
Bladder control
Breast health
Diseases of the female reproductive system
Endometriosis
Fibroids
Genital warts
Genetic screening-pregnancy and breast cancer gene (BRCA)
Gynecological surgery using laparoscopic and daVinci® robotic surgical tools
Human Papillomavirus (HPV) and Gardasil vaccination
Hysterectomy
Hysteroscopy
Irregular bleeding
Infectious diseases
Management of Polycystic Ovary Syndrome (PCOS)
Menstrual abnormalities
Menopausal and Osteoporosis care
Painful or heavy periods
Pelvic pain
Pelvic support disorders
Premenstrual syndrome (PMS)
Reproductive medicine
Sexually transmitted infections (STIs), including human immunodeficiency virus (HIV)
Vaginal and bladder infection treatment 
Vaginal surgery
Well-Woman Checks
An annual well-woman check is an important part of your health care. During your annual appointment, our providers can help prevent, diagnose, and check your risk factors for health conditions. Depending on your age, your well-woman visit may include:
Breast health exam
Birth control counseling
Family planning guidance
Gynecologic health screenings
Pelvic exam with Pap smear to check for cervical cancer
Sexual health and function care
In addition to your annual well-woman check, you should consult a gynecologist if you experience any of the following symptoms: 
Pelvic pain
Abnormal vaginal bleeding
Incontinence
Reproductive health concerns
Gynecologic Surgery
We hope you never need surgery, but if you do, you should rest assured that our TVC providers have the expertise, tools and experience you need, right here in Fairbanks. The TVC OB/GYN team treats noncancerous conditions that affect your reproductive system. We use innovative surgical techniques — including those that are minimally invasive — to achieve the best possible results and to reduce the amount of discomfort after surgery. Our goals are to successfully treat your condition, reduce your recovery time and get you back to the life you love as quickly as possible.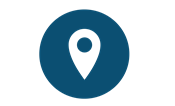 Fairbanks Memorial Hospital
1650 Cowles Street
Fairbanks, AK 99701
4th Floor, South Tower Entrance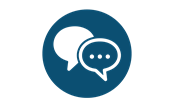 Reception
(907) 459-3540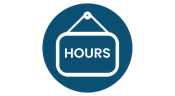 Monday-Friday:
8 a.m. - 5 p.m.
---