Written by: Gwen Lieb, MD, Tanana Valley Clinic Pediatrics and Kerry Wappett, MD, TVC OBGYN & Women's Health
Published by: FHP Public Relations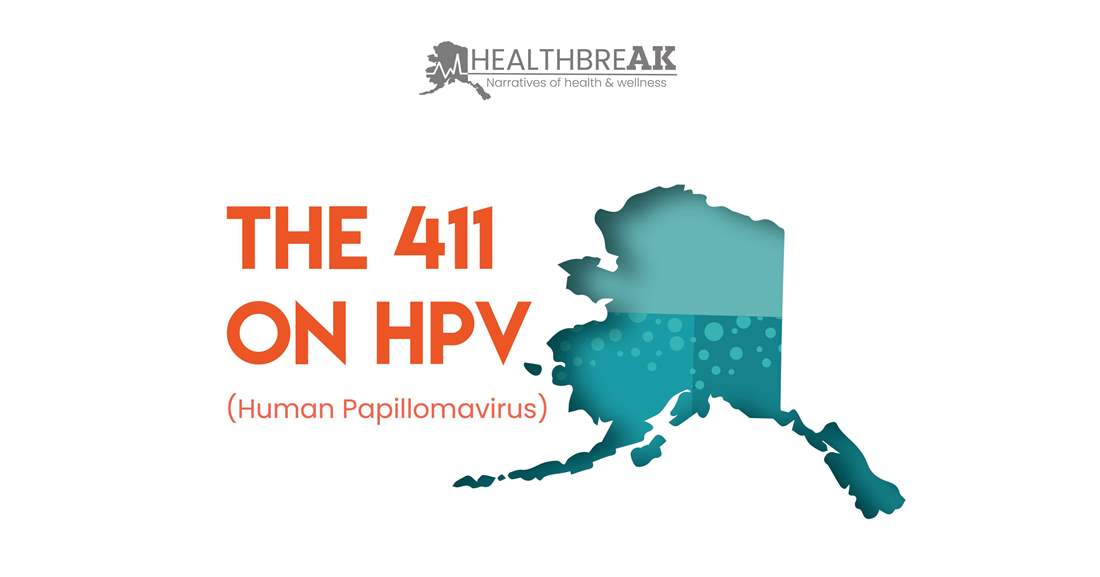 Human Papillomavirus, or HPV, is the most common sexually transmitted infection. There is a public misconception that only women can get it. Debunking that myth right now: it can infect anyone, male or female.
There are more than 200 types of HPV, with 40 high-risk types that can cause cancer, such as cervical cancer, anal cancer, penile cancer, vaginal cancer, vulvar cancer, or oropharyngeal  cancer (cancer in the tonsils and base of tongue). Low-risk HPV viral infections also commonly produce lesions in the skin, called warts. 
The good news: there is an HPV vaccine that protects against over 90% of HPV-relatved high-risk cancers, and also 90% of genital warts! Yet, according to a recent study, only about half of eligible teens in Alaska are fully vaccinated. There is a lot of work to be done to increase our vaccination numbers of our youth across Alaska.

Like other viruses, Human Papillomavirus enters a host and attacks the cellular system. Upon contact with the virus, the natural process of our cells is interrupted and the virus overwrites the cells' instructions and drives them to duplicate the virus instead. HPV is often harmless; the immune system can naturally rid the body of the infection in 2 to 3 years for many people. For others, the infection can enter a cut in the skin and cause a skin reaction, warts. However, for some, the worst case scenario occurs: cancer. Unchecked by the immune system, a buildup of HPV-infected cells grow, duplicate, and spread uncontrollably in the body. 
The HPV infection is spread by intimate skin-to-skin contact. By the age of 26, over 80 percent of people who have ever engaged in intimate activities have contracted the virus. Most men and women do not show symptoms and never know they have it, which contributes to the continued spread of HPV in the community.

The HPV family of viruses themselves are indiscriminate, and can affect anyone. However, reported immunity, incidence, and mortality rates vary among different demographics.
Studies done on Asian American and Pacific Islanders showed that incidence and mortality rates are over 50 percent higher in women compared to non-Hispanic white women
For African Americans, studies found that women experience 41 percent higher cervical cancer incidence rates when compared to non-Hispanic white women and are twice as likely to die. 
In a study done on Latinos, researchers found that Latina women have the highest rates of cervical cancer in the U.S. Approximately 66 percent higher than non-Hispanic white women. 
The study also showed that Latino men are diagnosed with penile cancer over 60 percent more than non-Hispanic men, and Latinos have higher rates of HPV-associated anal cancer than the general population rates.
 In Indigenous peoples, studies show that American Indian and Alaska Native women are 16 percent more likely than non-Hispanic white women to have HPV-related cancer.

Although some people's bodies will rid themselves of infection within 2-3 years, for most people there is no cure.

We highly recommend parents consider the HPV vaccine to prevent the transmission of high-risk types of HPV that can cause cancer, for both boys and girls, as this is the most effective form of prevention.
Alternatively, abstinence can be considered as a preventive measure. However, as noted above, HPV is very common, with most people being asymptomatic carriers. Even limited sexual encounters can put individuals at risk of invasive disease. Also, the correct use of barriers, (i.e. male condoms, female condoms, and dental dams), can reduce, although not eliminate, the risk of infection.

Like many vaccines, the HPV vaccine is developed using inactive parts of the HPV virus.  Non-infectious particles from the outer shell mimic the shape of HPV. A healthy immune system recognizes the particles in the HPV vaccine as a foreign invader, and creates white blood cells and antibodies to attack the virus in the future.  The particles are not the live virus, and cannot cause infection.  
Later, when the body encounters the real virus, the white blood cells recognize the same outer shell particles from the vaccine. They attack the virus while setting off a chain of events in the immune system to produce more white blood cells and antibodies. The immune system, having already stored the information to fight the infection, can prevent the virus from spreading to other cells.
The only vaccine currently being offered in the U.S. is called Gardasil-9 from Merck & Co. This manufacturer also makes vaccines for 11 of the 17 diseases on the CDC's recommended immunization schedules, and distributes nearly 200 million doses of vaccines around the world every year. Gardasil was first approved by the Food and Drug Administration (FDA) in 2006, after over two decades of research, and can protect against the nine most common types of HPV infections. 
It is important to note that the vaccine cannot prevent the progression of an existing HPV infection into disease, decrease the time it takes to rid the body of an HPV infection, or treat any HPV related diseases. There are also some less common cancer-causing types that Gardasil does not protect against, so that is why continued positive and respectful sexual relationships and regular wellness checks remain essential.

The vaccine can be given to both females and males and works best in pre-teens and early adolescence. The American Academy of Pediatrics (AAP) recommends it for children between ages 9 and 12. This is because immune responses to the vaccine are highest before any exposure to the HPV infection. Between ages 9 and 14, only two doses of the vaccine (given six months apart) are needed. After the age of 15, and up to the age of 26, AAP recommends a "catch-up" vaccination with three doses over the span of six months.
For adults ages 27 to 45, the Advisory Committee on Immunization Practices (ACIP) recommends talking with a doctor and deciding on an individualistic basis; most adults have already been exposed to the virus in this age range.
The vaccine is not recommended for people over the age of 45 or for pregnant women, although it is safe for women who are breastfeeding. Also, the vaccine is not recommended for people with immunocompromising conditions, like HIV or AIDS.

There are no alternative treatments to HPV but there are treatments for the symptoms of the virus--abnormal cells.  The treatments vary between topicals and surgical procedures depending upon the type of HPV infection and the progression of the virus into related diseases. 
Salicylic acid, podofilox, and trichloroacetic acid, are topicals that help get rid of warts by peeling off layers of the skin. For this reason they really should not be used in genital regions.  Imiquimod is also a topical treatment but it works by boosting immune system activity to kill abnormal cells.  It can be used in genital regions. None of the topicals can rid the body of the virus and new warts may form, or old warts may return during and after treatment applications. It typically takes 8 to 10 weeks to see results. 
Surgical incision with a surgical knife, or scalpel, can be used to slice off visible warts. Surgical procedures to destroy moderate to severe abnormal cell masses inside the body are more complex and vary in methodology. 
Cold knife conization uses a surgical knife to cut cone-shaped pieces.
Cryosurgery uses gas at extremely low temperatures.
Electrocautery applies heat generated from electric current in a metal probe. 
Loop Electrosurgical Excision Procedure (LEEP) uses a wire loop heated by an electric current.
LASER (Light Amplification by the Stimulated Emission of Radiation) surgery uses light beam pulses.
Abnormal cell growth can still occur after undergoing surgical procedures if the immune system does not eliminate the HPV infection. 

There is potential for our community to limit the impact of this  virus. Community awareness is key. The most important thing to remember is that the HPV vaccination is one of the few tools we have to prevent many types of cancer in both women and men. Administering it early in pre-adolescent children allows the vaccine to do what it does best – prevention.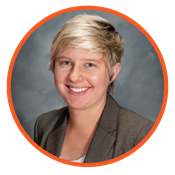 Gwen Lieb, MD is a pediatrician at the Tanana Valley Clinic Pediatrics department. Dr. Lieb completed her Doctor of Medicine at the University of Washington.  She has special interests in working with underserved communities and adolescent medicine, but loves the energy, spontaneity and creativity of pediatrics.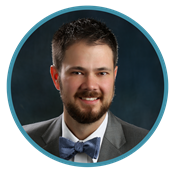 Kerry Wappett, MD is a gynecologist at the Tanana Valley Clinic OBGYN & Women's Health department. Dr. Wappett completed his Doctorate of Medicine at Medical College of Wisconsin and his residency at the University of New Mexico. He has special interests in advanced laparoscopy and robotic surgery; long-acting, reversible contraception; obstetric care for high-risk pregnancies and preventative women's health care.