Asthma is a condition in which your airways narrow and swell and produce extra mucus. This can make breathing difficult and trigger coughing, wheezing and shortness of breath. For some people, asthma is a minor nuisance. For others, it can be a major problem that interferes with daily activities and may lead to a life-threatening asthma attack.
Conditions Treated
Dr. Tony Bonitatibus and his team treat the following conditions related to asthma:  
Asthma
Exercise-induced Asthma
Asthma Testing
The primary test for asthma is a pulmonary function test, or lung function tests. The most common test used to diagnose asthma is spirometry. Spirometry is a simple breathing test that measures how much and how fast you can blow air out of your lungs. It is often used to determine the amount of airway obstruction you have. This test might also be done at future doctor visits to monitor your progress and help your doctor determine if and how to adjust your treatment plan.
Asthma Treatment
Even though we cannot cure asthma, we can control it. Each case of asthma is different, so you and your doctor need to create an asthma treatment plan just for you. This plan will have information about your asthma triggers and instructions for taking your medicines.
You take most asthma medicines by breathing them in using an inhaler or nebulizer. An inhaler or nebulizer allows the medicine to go directly to your lungs.
Asthma Care Plan
Following each appointment, you will be given a personalized treatment plan by Dr. Bonitatibus. The treatment plan will include:
Recommendations on how to control your asthma.
List of prescribed medications and how and when to take them.
Summary of test results.
Recommendation on when to schedule a follow up appointment.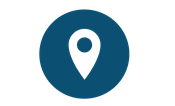 TVC Main Building
3rd Floor, Suite 310
1001 Noble Street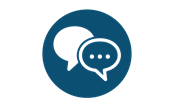 Reception:
(907) 458-2635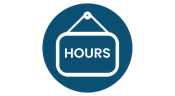 Monday-Friday:
8 a.m. - 5 p.m.
---