DISCLAIMER: FHP's response to COVID-19 is an evolving situation, and circumstances may change. Please check regularly for the most up-to-date information. To see our latest news, hours and entrances click here.
The sixth principle of the Eden Alternative emphasizes that meaningless activity corrodes the human spirit. We center our activities on that principle and provide a wide spectrum of resident activities including music in the mall, paws for purple hearts, the drumming circle, and shopping outings. We strive to provide an active lifestyle for our residents.
Some of our annual activities include the "Denali Center Prom" where residents not only attend a formal ball in our activities room, but also help to plan and design each year's theme.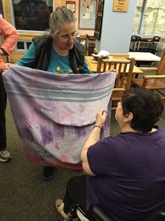 Another popular activity is sewing "drop blankets" for the dogs that race in the annual Yukon Quest International Sled Dog Race. As teams drop dogs from the race in remote locations, these straw filled blankets keep the pups warm, until they are reunited with their team handlers. Residents sew and present upwards of 50 blankets per year to the Yukon Quest executive director.
Nearly all of our activities are offered free of charge to our residents. However, sometimes certain activities cost money to participate. Examples may include shopping, going out for lunch, and the paint parties. Activities that cost money are denoted with a ($) after the name of the activity on our Activities Calendar.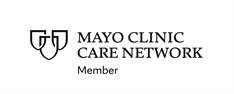 ---