DISCLAIMER: FHP's response to COVID-19 is an evolving situation, and circumstances may change. Please check regularly for the most up-to-date information. To see our latest news, hours and entrances click here.
Our History
With an aging population comes an increased need for local assisted living and long-term care services. Recognizing that need, the Greater Fairbanks Community Hospital Foundation purchased Careage North in 1982. Careiage North was Fairbanks' only private, long-term care/nursing home provider but the facility needed a structural and philosophical overhaul.
In 1991, the Foundation, with the help of the entire Alaska Interior Delegation, launched a communitywide effort to secure capital appropriations to replace the outdated facility. More than $2 million was donated by residents of the Interior to help fund construction of a new facility on the Fairbanks Memorial Hospital campus.
Construction began in 1992, and was completed in 1994. With the facility linked to the hospital by a connecting corridor, the campus became known as Fairbanks Memorial Hospital/Denali Center.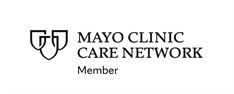 ---