DISCLAIMER: FHP's response to COVID-19 is an evolving situation, and circumstances may change. Please check regularly for the most up-to-date information. To see our latest news, hours and entrances click here.
About Our Services
Denali Center has four patient wings – Aspen Way, Birch Lane, Tamarack Trail and Willow Run – that resemble individual neighborhoods with staff assigned to each. Birch Lane and Tamarack Trail provide general long-term care. Aspen Way provides care to people of all ages who need short-term (less than 90 days) inpatient care. Willow Run provides safe and supportive care for people with dementia or Alzheimer's Disease.

Follow the links to the left to learn more about each unit.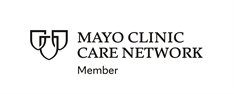 ---