When you're expecting, you want the best care for yourself and your baby. Trust Tanana Valley Clinic physicians to help you and your little one stay as safe, healthy, and as comfortable as possible before, during and after birth.
If you are pregnant or thinking about becoming pregnant, it is an important time in your life. It is equally as important to get maternity care that meets your needs and preferences. Tanana Valley Clinic offers two different pregnancy and birth services, depending on your desires:  
Obstetricians (OBs):  An obstetrician, or OB, is a doctor with advanced training in caring for women during pregnancy, labor, and birth. OBs have the knowledge and experience to:

Care for all types of pregnancies, including high-risk pregnancies
Manage complications, such as preeclampsia
Use special tools or procedures to assist with vaginal deliveries
Deliver babies by cesarean section, or C-section

Certified nurse-midwives:  Certified nurse-midwives (CNMs) are advanced practitioners who help healthy women during labor, delivery, and after the birth of their babies. Midwives generally provide a more personalized, high-touch approach. Learn more about our Midwifery practice.
Our Services
Prenatal care
Postpartum care
Labor & delivery
Cesarean delivery
High-risk pregnancy
Intrauterine Insemination (IUI)
Sterilization
Family planning
3D ultrasounds
Prenatal Care
Call to schedule your first prenatal appointment as soon as you get a positive pregnancy test. Depending on your provider and your unique needs, your first appointment may be scheduled anytime between weeks eight to 12 of your pregnancy.
Personalized Maternity Care
From your first prenatal appointment through your labor and delivery, enjoy personalized care that's tailored to you. Your care team will:
Listen to you and answer your questions.
Respect your preferences, values, traditions and lifestyle.
Follow your birth plan as closely as possible.
Provide care that supports breastfeeding and mother-baby bonding.
Put you and your baby's health and safety first.
FMH - Your Local Birth Center
Tanana Valley Clinic OBs deliver their babies at Fairbanks Memorial Hospital. The hospital is fully equipped to deal with both traditional and high-risk pregnancies. Learn more about the Fairbanks Memorial Hospital Labor and Delivery services available to you. 
Fairbanks Memorial Hospital also has a neonatal intensive care unit, or NICU. These special nurseries care for babies that arrive too early or need extra medical attention.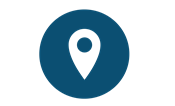 Fairbanks Memorial Hospital
1650 Cowles Street
Fairbanks, AK 99701
4th Floor, South Tower Entrance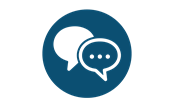 Reception
(907) 459-3540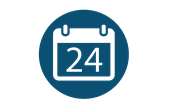 Monday-Friday:
8 a.m. - 5 p.m.
---