About Pain Treatment Clinic
At Foundation Health Partners, our Pain Treatment Clinic provides the latest outpatient treatments for various pain-related symptoms.
Dr. Shan Jiang* is an interventional pain management specialist with over 20 years experience. He treats chronic pain through invasive techniques that reduce pain levels, providing timely consultations and interventional treatments usually on the same day of visit. 
The Pain Treatment Clinic is primarily a referral-based practice with the full support of hospital facilities and resources including:
fluoroscopically guided injections
neurostimulation implantation technologies
physical therapy
psychoneurological evaluations
orthopedic spine surgical interventions.
Our friendly and capable staff offers the most comprehensive back pain treatment program in the Interior. We believe in providing the community with the highest quality of care in interventional pain management.
Our Services
The Pain Treatment Clinic of Foundation Health Partners offers a comprehensive range of services for patients suffering from acute or chronic pain. 
The following are examples of pain-related conditions that we treat:
Cervical
Thoracic
Lumbar degenerative disc disease
Upper and lower extremity radiculopathy
Spinal stenosis
Facet arthropathy
Post-laminectomy syndrome
Sacroilitis
Post-herpetic neuralgia
Complex regional pain syndrome
Post-dural puncture headache
Neuroma
Cancer-related pain
Myofascial pain syndrome
The following are examples of the most common treatments we perform:
Transforaminal and interlaminar epidural steroid injections
Iintraarticular facet and medial branch nerve block
Sympathetic blocks
Radiofrequency ablation
Sacroiliac and other major joint injections
Trigger point injections
Discography
Minimally invasive percutaneous microdiscectomy
Implantable intrathecal pain pump and spinal cord and peripheral nerve stimulation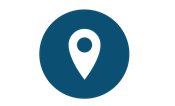 William H. Doolittle, MD
Medical Building
Suite 221
1919 Lathrop Street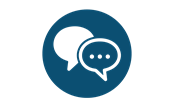 P: (907) 458-5638
F: (907) 458-6415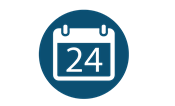 Monday - Thursday
7:30 a.m. - 5 p.m.
*This department hosts an independent physician not affiliated with Foundation Health Partners. You will receive two bills for treatment, one from Foundation Health Partners and one from the respective provider/practice.
---