About Pain Treatment Clinic
At Foundation Health Partners, our Pain Treatment Clinic provides the latest outpatient treatments for various pain-related symptoms.
Our newly-renovated outpatient procedure suite has state-of-the-art equipment and friendly staff to provide the latest full array of interventions for the treatment of various pain-related symptoms.  
We have two fully-time and experienced pain management specialists* providing timely consultations and interventional treatments usually on the same day of visit. 
We benefit from working with the close proximity of the full support of the hospital facilities and resources including:
fluoroscopically-guided injections
neurostimulation implantation technologies
referrals to physical therapy and surgical and behavioral health services.
No referral needed to make an appointment. Check with your insurance company to ensure coverage. 
Our Services
The following only gives a brief glimpse of the spectrum of pain-related conditions that are treated at the Pain Treatment Center:
Cervical, thoracic, lumbar degenerative disc disease
upper and lower extremity radiculopathy
spinal stenosis
facet arthropathy
post-laminectomy syndrome
sacroiliitis
post-herpetic neuralgia
complex regional pain syndrome
post-dural puncture headache
neuroma
cancer-related pain
myofascial pain syndrome
The following is a select list of our most commonly performed procedures in our Pain Treatment Center:
Transforaminal and interlaminar epidural steroid injections
intraarticular facet and medial branch nerve block
sympathetic blocks
radiofrequency ablation
sacroiliac and other major joint injections
trigger point injections
discography
spinal cord/peripheral nerve stimulation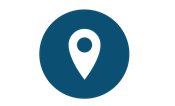 William H. Doolittle, MD
Medical Building
Suite 221
1919 Lathrop Street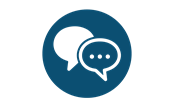 P: (907) 458-5638
F: (907) 458-6415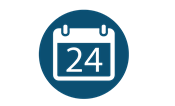 Monday - Thursday
7:30 a.m. - 5 p.m.
---------- Grouped Links ---------
numOfValidGroupedLinks: 2
Osteopathic Manipulative Medicine: /services/clinics_centers/specialty_care/omm
Pain Management Classes: https://www.foundationhealth.org/our_community/classes_support_events/classes/rehab
----------------------------------
-------------- Links -------------
numOfValidLinks: 0
----------------------------------
Additional Pain Treatment Options
this.updated: True
links.count: 0
obj.hasPermission(enums.PermissionVerb.Edit): False
numOfValidLinks: 0
linksJSON.groups.count: 1
numOfValidGroupedLinks: 2
numOfValidGroupedLinks -> numOfLinksToDisplay: 2
numOfLinksToDisplay = 2
this.layout = 1
*This department hosts an independent physician not affiliated with Foundation Health Partners. You will receive two bills for treatment, one from Foundation Health Partners and one from the respective provider/practice.
---