Happy Thanksgiving to you and yours!

NOVEMBER 25

All departments are open 8am-5pm.
This includes TVC 1st Care which will be closing early at 5pm in observation of the holiday.

NOVEMBER 26

The clinic, including TVC 1st Care is closed. If you need immediate care, please call 9-1-1 or go to the Emergency Department at FMH

NOVEMBER 27

TVC 1st Care is OPEN, 8am-6pm for any of your walk-in health care needs.

All other departments remain closed.
General Surgery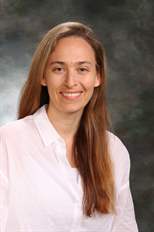 Tanana Valley Clinic's general surgery department provides broad based services for adult and pediatric patients, with an emphasis on evidence-based and minimally invasive techniques.
Our general surgeon performs minor procedures in office and traditional surgeries on the following systems:
Gastrointestinal

Pulmonary

Soft Tissue

Hepatobiliary

Trauma

Vascular
Specifically, our general surgeon cares for problems related to:
gallbladder

appendix
skin
breast
hernia
colon
small bowel
stomach
Location/Hours
Fairbanks Memorial Hospital
4th Floor, South Tower Entrance
1650 Cowles Street
Fairbanks, AK 99701

Reception:
(907) 458-2652

Monday - Friday
8:00 a.m. - 5:00 p.m.
---